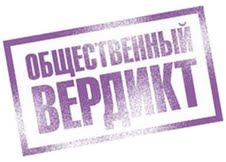 Home
Library
Report on the follow up to the visit of the special rapporteur on torture to the russian federation
Report on the follow up to the visit of the special rapporteur on torture to the russian federation
September 06, 2005 17:30
Additional information may be obtained from:

Public Verdict Foundation
Tel. + 7(095)540-68-51, Fax +7(095)540-68-52,
Postal address: 4/4, Pereulok Kolpachny, Moscow, 101000, Russia
info@publicverdict.org, www.publicverdict.org
and
"Demos" Center for information and Research on Public Interest Issues
Tel. + 7(095)208-10-25 and +7(095)207-27-84, Fax. +7(095)208-10-25,
Postal address: Pereulok Bolshoi Golovin, 22 building 1, Moscow, Russia,
shepeleva@pisem.net, lokshina@ihf-hr.org, www.demos-center.ru
I. Problems raised by the Special Rapporteur before the Government of the Russian Federation and recommendations on addressing these problems.
In his recommendations concluding the Report on his visit to the Russian Federation on July 17-28, 1994, the Special Rapporteur drew the attention of the Russian Government to the following major problems with protection from torture and other forms of cruel and degrading treatment.
А. The conditions in the remand centres (investigatory isolators).
The first group of problems, which, according to the Special Rapporteur, required urgent measures to be taken, was related to the conditions in the remand centres (investigatory isolators, or SIZOs). The Rapporteur pointed out that most of these centres were originally intended to house fewer prisoners than they actually hold, which results in acute overcrowding of cells, inmates sleeping in shifts, continuous noise, limited possibilities to maintain personal hygiene, favourable conditions for the spread of infectious diseases, etc. The Special Rapporteur also noted that prisoners in SIZOs spend most of the time in their cells, and the food is eaten and excreted in the same space. The Rapporteur found such conditions of detention torturous as such. In addition, the Special Rapporteur noted that prisoners lacked adequate nutrition and appropriate health care. According to the Special Rapporteur, the current situation in SIZOs is due to excessive use of pre-trial detention which causes the overcrowding, too few SIZOs, with most of them failing to meet modern standards, and to underfunding of penitentiary system.
In this respect, the Special Rapporteur recommended taking a series of measures to reduce the number of persons in pre-trial detention, in particular:
to remove from confinement in centres of detention on remand (isolators) all persons detained in excess of the officially proclaimed capacity of existing institutions;
to adopt the new Code of Criminal Procedure, which places all deprivations of freedom under judicial authority;
to amend relevant law to prevent application of pre-trial arrest against first-time, non-violent suspected offenders;
to develop instructions or guidelines, including by the Minister of the Interior, by the Prosecutor General, and by the Supreme Court to investigators and judges, on greater use of existing provisions in the law for release of suspects on bail or on recognizance.
In addition, the Special Rapporteur recommended that new remand centres should be built, and existing institutions refurbished, so that all institutions meet basic standards of humanity and respect for human dignity. He also recommended that provisions should be made for sufficient food and adequate medical facilities.
B. The situation of prisoners in correctional institutions.
The Special Rapporteur pointed out that during his visit he did not have a possibility to obtain a full picture of the situation, so he was not in a position to pronounce authoritatively on conditions in the correctional institutions. However, the Rapporteur pointed out to the Russian authorities that a serious problem in colonies was the lack of work for the inmates, as they cannot engage in productive labour and earn money. Moreover, the Special Rapporteur emphasised that deprivation of freedom with regard to first-time juvenile offenders who had committed minor non-violent crimes was inappropriate.
The Special Rapporteur did not offer any specific recommendations with regard to the situation in correctional institutions, except a general recommendation that provisions should be made for sufficient food and adequate medical facilities for all inmates.
C. The conditions in police custody and in preliminary detention.
The Special Rapporteur pointed out that during his visit he received numerous allegations of police brutality against suspects and accused at the time they are taken into custody, in the first hours following detention, and in temporary holding facilities (IVS). The Special Rapporteur noted, however, that the lack of confidential meetings with detainees prevented an effective examination of the problem.
Based on available information, the Rapporteur pointed out to the Russian authorities that in his opinion, beatings and other forms of ill-treatment against detainees in police custody and IVS appeared to be frequent, although he did not conclude that they were routine practice. The Special Rapporteur drew the attention of the Russian Government to the reasons which may provoke police violence and abuse against detainees, such as non-compliance with the regulation requiring that information about a detainee should be recorded in the journal for logging custody without delay - which, in turn, limits the detainee's right to contact a lawyer; a possibility of excessive detention in IVS; low pay, understaffing and inadequate training of police, which tempted some officers to resort to illegal practices; and a continued reluctance of the police establishment to abandon the authoritarian style of the previous Soviet period.
The Special Rapporteur did not offer any specific recommendations concerning these problems, except that provisions should be made for sufficient food and medical facilities for all prisoners and detainees.
II. Assessing measures taken by the Russian Government to address the problems identified by the Special Rapporteur.
As a preface to a detailed review of measures taken by the Russian Government in response to problems identified by the Special Rapporteur, and the current situation with the protection of detainees from torture and cruel and degrading treatment, we need to note that the Russian authorities received the Rapporteur's observations and comments on the country's penitentiary system seriously. Over the ten years since the Rapporteur's visit to Russia, substantial progress has been achieved in reforming the penitentiary system and ensuring prisoners' rights and liberties. However, as of today, problems persist in this sphere, and require urgent action on behalf of the Russian Government and the international community.
While acknowledging Russia's efforts to address the defects of the current penitentiary system, we have to admit that little has been done to remove the threat of cruel and degrading treatment of detainees by police officers, regardless of the fact that the Special Rapporteur specifically mentioned this problem in his report. Torture, cruel and degrading treatment of detainees, and the problem of police abuse in general continue to be an acute human rights issue in Russia.
А. Conditions of detention in SIZOs.
1. Measures taken to implement the recommendations of the Special Rapporteur, and the effect of such measures.
The Russian authorities failed to comply with the Special Rapporteur's recommendation on immediate release the 71,000 detained in excess of capacity of existing remand prisons.
However, as of today, the Russian Federation has implemented a number of programmes aimed at limiting the number of individuals held in SIZOs. The development and adoption of such measures have been greatly facilitated by the active position of the Head Department of the Penitentiary (GUIN), which in 1996 was transferred from the Ministry of Interior (MVD) to the Ministry of Justice. However, many of the legislative measures strongly recommended by the Rapporteur as a way to reduce the number of persons in SIZOs, were taken only after they had been long overdue. The following summary table of penitentiary statistics shows that between the Rapporteur's visit in 1994 and 2001, the number of persons held in SIZOs increased, rather than decreased.
The number of persons confined in GUIN institutions in 1993-20051
| | | | | | | | | | | | | | |
| --- | --- | --- | --- | --- | --- | --- | --- | --- | --- | --- | --- | --- | --- |
| Years: | 93 | 94 | 95 | 96 | 97 | 98 | 99 | 2000 | 2001 | 2002 | 2003 | 2004 | 2005 |
| Total prisoners, thousand | 200 | 234 | 253 | 295 | 285 | 279 | 275 | 282 | 236 | 212 | 145 | 149,5 | 103,4 |
| Total prisoners in SIZOs thousand | 772 | 876 | 929 | 1017 | 1052 | 1010 | 1014 | 1060 | 924 | 981 | 866 | 847 | 760 |
The first significant reduction - by 46 thousand - of the number of individuals held in SIZOs took place in September 2000, following the May 2000 amnesty. However, the effect was not sustained, and the number of detainees continued to grow after the amnesty. Fluctuations of the number of detainees in 2001-2002 were due to the effect of Federal Law No 252 which came into force in March 2001. This law reduced the duration of preliminary and pre-trial detention, so the number of detainees in SIZOs went down, but ultimately it did not make a big difference.
What did make a difference in terms of reducing the population of pre-trial detainees was the enactment of the new Code of Criminal Procedure (UPK) establishing a judicial procedure for arrest.
In accordance with the recommendations made by the Special Rapporteur, the new UPK did not only place the use of arrest as a 'measure of restraint' under judicial authority, but also imposed restrictions on the use of this measure. Thus, under Art. 97 of the UPK, the use of any 'measure of restraint' must be based on a well-founded assumption that a suspect or an accused: 1) may attempt to escape the inquest, preliminary investigation, or trial; 2) may continue to engage in criminal activity; or 3) may attempt to intimidate a witness or any other participants of the criminal proceedings, destroy evidence or in any other way hinder the proceedings. By Art. 100 of the RF UPK, a measure of restraint can only be applied in exceptional cases. By Art. 108 part 1 of the UPK, detention of a suspect or accused can be used as a measure of restraint only if they are suspected or accused of a crime punishable by more than two years of imprisonment, and where using a milder measure of restraint is unfeasible. A judge ordering detention as a measure of restraint must make a written statement of concrete factual circumstances underlying the decision.
On 10 October 2003, the Plenary of the Russian Supreme Court adopted Regulation No 5 "On the application, by general jurisdiction courts, of generally recognized principles and standards of international law, and of international treaties Russia is party to." In par. 14 of this Regulation, the Supreme Court established that arrest cannot be applied based only on the seriousness of criminal charges, and explained to courts that it must be based on other circumstances which may warrant isolation of the suspect or accused.
The new UPK provides for a range of measures which can be used to control a suspect or an accused person, including, besides custody, release on recognizance (signature), personal guarantee, bail or home arrest. However, measures of restraint alternative to arrest and recommended by the Special Rapporteur have been generally underused. Specifically, the use of bail is limited due to poverty of most people in Russia. Home arrest is rarely used, because law enforcement officers have limited ability of supervising compliance with the imposed restrictions. Therefore, releasing the suspect/accused on recognizance remains the most common alternative measure of restraint.
When judges have to choose between arresting a person and releasing him/her on recognizance, the tendency is to order detention, whether well-justified or not. Defence attorneys and human rights lawyers report that very often judges order arrest of first-time and non-violent offenders. Moreover, in many cases they fail to indicate any of the legally established reasons for the use of detention, referring only to the seriousness of charges. The Zalyotin Case can serve as illustration of this formalistic approach. Mr. Zalyotin was detained on charges of non-violent extortion of a bribe. Most investigative actions were performed on the same day as charges were brought against Zalyotin. Zalyotin had no prior criminal record; besides, he suffered from poor health making his escape highly improbable. Moreover, medical doctors advised against detention in SIZO for fear that it might aggravate Zalyotin's health problems. Nevertheless, the court ordered detention, while offering the following arguments: "Zalyotin is suspected of an official malfeasance, which is considered an especially serious crime, for which imprisonment is the minimum mandatory punishment, therefore, the court has sufficient reasons to believe that being released, the suspect may attempt to escape preliminary investigation. Agencies in charge of preliminary investigation have not completed investigative actions, so the court has reasons to believe that the suspect may hinder the criminal proceedings, intimidate and use pressure against witnesses."3 The court did not offer any other arguments to justify Zalyotin's detention in SIZO.
The above example graphically demonstrates that some judges are not sufficiently prepared to apply the new law with regard to the use of alternative measures of restraint. Therefore, they tend to approach the issue of pre-trial detention in a purely formal manner, which, in turn, maintains the excessively high population of remand prisons.
Another factor which undermines efforts to reduce the number of pre-trial detainees is the failure of the new UPK to impose mandatory limits on pre-trial detention during judicial proceedings. It means that even after the investigation and during the entire trial up to the moment of sentencing, the accused can be detained in SIZO. Detention during trial can be excessively long, because criminal proceedings are often delayed due to courts' overwhelming workloads and also due to problems with getting witnesses to show up in the courtroom. The situation is further aggravated by the fact that whenever a person is detained during the investigation, courts will automatically extend the term of detention, without even looking at feasibility of his/her continued custody. Generally, courts extend the term in custody awaiting sentence in a closed hearing, and even in the absence of the prosecutor's motion requesting continuous detention, without listening to the accused or his/her defence attorney.
This pattern of almost mandatory detention awaiting sentence combined with lengthy trials cause most criminal defendants to spend at least a year in SIZO. Thus, a delegation of the International Helsinki Federation visiting SIZOs No 5 and No 6 in Moscow learned from the SIZO administrations that the average detention time was one year. Moreover, while interviewing detainees in SIZO No 5, the delegation found teenagers who had spent 18 months in detention, and in SIZO No 6 some women-prisoners had been detained for more than two years4.
Excessive use of arrest by judges is demonstrated in a review of SIZO population dynamics in 2003, a year when judicial arrest procedure produced its first tangible effects. Thus in early 2003, remand prison population was 145 thousand, while in June 2003 it reached 156 thousand. A drop in the number of detainees in 2004 was due to the adoption in December 2003 of the Federal Law amending the Russian Criminal Code (Law No 162-FZ). The law enacted 257 amendments, most of them liberalising the criminal legislation, decriminalising certain acts, mitigating criminal sanctions, and limiting the use of incarceration. As an immediate result of the amendments, many criminal investigations were closed, and the accused individuals released, while the inflow of new detainees to SIZOs decreased.
It is important to note, however, that statutory restrictions alone will not substantially reduce the overcrowding of SIZOs without a corresponding change in judicial pattern of ordering arrest, which is still an issue in a number of Russia's major cities. According to the Prosecutor General, "In the Republics of Buryatia, Chuvashia and Tyva, in Nizhny Novgorod Oblast, Moscow Oblast, and Chita Oblast, in the cities of Moscow and St. Petersburg and in some other places some isolators and cells are still overcrowded, holding 1.5 - 2 times as many people as the were intended to accommodate."5
The current overpopulation of SIZOs persists, even though in recent years, a number of programmes have been implemented to refurbish existing facilities and to build new remand prisons. In general, the programmes have brought about some positive changes, but the efforts are still insufficient for all institutions to meet basic standards of health, humanity and respect for human dignity.
Firstly, all projects to build new remand prisons and to refurbish existing ones in Russia refer to the legally established standard6 of four square metres per person, while the European Committee for the Prevention of Torture and Inhuman or Degrading Treatment of Punishment has set at least 6 square metres per person as a guide for remand prisons. The Russian standard of 4 square metres per person is even more unacceptable, given that detainees are confined to their cells most of the time, except one and a half hours when they are allowed outside for a prison walk - and very often, they spend more than a year in remand prisons. However, even the Russian standard was not always observed by the builders of new SIZOs. In February 2004, the delegation of the International Helsinki Federation visiting Butyrskaya prison in Moscow saw a newly refurbished pre-trial detention cell; while noting sufficient daylight, good ventilation, heating, and new furniture, the delegation found that the cell of approximately 45 to 50 square meters accommodated 22 bunks in two levels. The cell was obviously too small to hold so many detainees, with approximately two square metres per person7. Besides, even though currently in remand prisons the living area is separated from the toilet and the sink by a partition, the toilet is not effectively isolated from the living space.
Secondly, as of today, most remand prisons have not been renovated. Old facilities still used to hold prisoners are overcrowded, dirty, lack proper ventilation and daylight. This situation, in particular, was documented by the Council of Europe Human Rights Commissioner visiting Russia in July and September 2004.8
In accordance with the recommendations made by the Special Rapporteur, the Russian authorities made an effort to improve the provision of food and health care in remand prisons. More money is now allocated to meet this need. However, measures implemented so far have not fully addressed the problems highlighted by the Special Rapporteur. Specifically, in February 2004, the delegation of the International Helsinki Federation visiting a number of remand prisons in Moscow found that food in SIZO No 5 was looked and smelled unpalatable and did not include fresh fruit or vegetables. They further found that medical facilities in SIZO No 2, and especially in SIZO No 4, lacked basic medications and equipment9.
2. Problems requiring additional measures to be taken.
It appears obvious that, while acknowledging substantial progress made by the Russian Government in improving remand prison conditions, additional measures are needed to make sure that confinement in these institutions is consistent with humanity, respect for human dignity and a prohibition of cruel and inhuman treatment. Specifically, more efforts are needed to change judicial practices with regard to arrest and to amend criminal law and polices towards further liberalisation. Refurbishment programs should also continue to improve physical conditions in SIZOs, while it is recommended that the Russian Government should review the current standards of area allocation per detainee in SIZO or make sure that prisoners are not confined to cells most of the time. In addition, the Russian authorities should allocate more resources to improve the provision of food and health care in remand prisons.
We also need to note that in addition to problems highlighted by the Special Rapporteur, Russian remand prisons have other problems needing urgent attention. In particular, we cannot describe as humane the conditions in punishment cells where prisoners can be confined for up to 15 days for non-compliance with prison rules. By current regulations, beds in punishment cells are locked up for the entire day, and bedclothes are taken away, so the prisoner cannot use the bed. Most punishment cells are very small, dark and poorly ventilated rooms with extremely uncomfortable furniture. In addition, when prisoners are relocated inside a remand prison, some of them are placed in special 'isolation boxes' to prevent contact with other prisoners; it is, indeed, a narrow box, making it impossible to move, and without any source of light. Prisoners can be confined for up to several hours to such boxes, while even a very short confinement has a strong negative effect on the person and can be described as cruel and degrading treatment.
B. The situation of prisoners in correctional institutions.
1. Measures taken by the Russian Government to address the problems identified by the Special Rapporteur, and the effect of such measures.
Since the Special Rapporteur's visit in 1994, the Russian Government has taken steps to improve the situation of juvenile prisoners, but before 2003 there were no attempts to reduce incarceration of juveniles. In December 2003, the Federal Law amending the Russian Criminal Code (Law No 162-FZ) was adopted, which restricted incarceration of juveniles and allowed judges to sentence juveniles to less than minimum mandatory sentence. These positive changes in the law were welcomed by the judges, who have been actively using the new options since. Unfortunately, these measures did not decrease the number of juvenile prisoners in 2004 and 2005, as compared to 2003. Thus, in January 2003, a total of 19,000 juveniles were held in SIZOs and correctional institutions, in January 2004 - 27,500, and in January 2005 - 21,000. According to some experts, the persistently high numbers of juvenile prisoners are due to lack of government-sponsored reintegration programmes for juveniles released from prisons.
Administrations of correctional institutions do their best to compensate for the lack of such programmes and to facilitate reintegration of released youngsters in society, but their competence in this sphere is limited. Besides, correctional facilities are not funded to perform this function. According to the Moscow Center for Prison Reform, administrations of juvenile correctional institutions are not adequately funded by the state even to cover the released juveniles' return to their homes.
Notably, administrations of nearly all correctional institutions make great efforts to develop production capacities on-site and thus to provide prisoners with jobs. The situation with availability of work for inmates has improved since early 90-ies. As of 2004, the number of inmates without work was as little as 4.8% of the total, which is a positive development. However, there are a number of serious problems with work conditions and remuneration. Firstly, conditions of prisoners' work are not always consistent with sanitary and safety standards. For example, in correctional institution YU 323/T-2 in Yelets, work conditions were found substandard by health professionals in 2002; however, no measures have been taken to improve the situation, and inmates continue working in the same environment. In many institutions, inmates receive negligible pay for their work. For example, members of the Perm Regional Human Rights Centre, having visited a number of correctional institutions in Perm Oblast, reported that inmates were paid less than the country-wide mandatory minimum wage10. A contributing factor is that factories employing inmates are taxed in the same way as any commercial enterprise, so administrations of most colonies cannot afford to upgrade their production facilities or to pay reasonable wages to the inmates.
The food provision has greatly improved since early 90-ies, but the problems have not been completely resolved. Thus, in 2005, the federal budget allocation is 27 rubles 29 kopecks per inmate per day, while the national (averaged) minimum food ration in Russia at the 2004 year end was 34 rubles 73 kopecks per person per day. Moreover, in some institutions inmates are not even getting what is allocated due to theft by the administration. This type of abuse was specifically mentioned by the Russian Prosecutor General11.
Similarly, health care in correctional institutions has somewhat improved. In particular, colonies are better supplied with medications. Again, some serious problems persist. For example, according to a country-wide monitoring of the situation of inmates implemented by MHG in 2002, medical facilities in penitentiary institutions suffer from a shortage of trained staff and up-to-date equipment. Specialized hospitals in the penitentiary system are overcrowded, some are in dire condition and need urgent repairs, so prisoners have problems with accessing specialised health care. In some cases, prison administrations deny inmates access to medical assistance, as documented by the Russian Ombudsman12.
2. Problems requiring additional measures to be taken.
Rehabilitation/reintegration programmes should be implemented to help released juveniles return to the society. Prisoners' rights to fair pay and adequate work conditions should be better protected. A way to improve the situation would be to change current taxation policies with regard to factories which employ inmates. To address the problems of food and health care provision, additional state funding is needed, as well as better supervision over the conduct of prison administrations. Since public prosecutors, as admitted by the Russian Prosecutor General13, are not always effective in exercising such supervision, civil society monitoring of correctional facilities must be institutionalised.
Besides the mentioned problems, there are others, which were not highlighted by the Special Rapporteur, but nevertheless need urgent attention. A major problem is unwarranted use of force against inmates by correctional staff. Russian human rights groups continuously receive reports of grave violations of such sort. In some cases, a pattern of beating and abuse has forced prisoners to resort to hunger strikes and self-mutilation. These forms of protest were reported in 2003 in penitentiary institution YU 323/T-2 in Yelets; in February 2004 - in IK-4, the village of Fornosovo, and in May - June 2005 in prison colony OX -30/3 in Lgov. It appears obvious that the most effective way to prevent such violations would be to introduce civil society monitoring of the penitentiary.
C. The situation of detainees in IVS and police custody
1. Measures taken by the Russian Government to address the problems identified by the Special Rapporteur, and the effect of such measures.
Since the Special Rapporteur's visit, Russian authorities have taken virtually no measures to prevent violence against detainees in police stations and IVS. Moreover, competent Russian authorities deny that there is a problem.
Hundreds of documented cased of police torture and abuse are available to Russian human rights NGOs. Thus, the Public Verdict Foundation alone has available to them files with 112 documented cases of abuse. A review of these cases leads to a conclusion that police officers generally use violence against detainees to force a confession facilitating investigation. In some documented cased, however, police have used violence to pressure a witness, to discourage a detainee from filing a complaint against police, or to extort money. Detainees are most often abused in police station rooms. Various data confirm a pattern of police abuse against detainees. Thus, Demos Centre, while interviewing police officers in ten Russian regions, received confirmations of abusive practices from a number of respondents. Some of the interviewed police officers confessed their own use of violence against people in custody.
A review of available cases undertaken by the Public Verdict Foundation supports the Special Rapporteur's observation that ill-treatment of detainees is often facilitated by inappropriate logging of detention and custody. The Public Verdict Foundation researchers have found that in most cases under review, police either failed to make any record of detention in the custody log or logged a criminal suspect as an administrative offender, thus automatically denying him access to legal counsel and other safeguards provided by the criminal procedure.
Interviews conducted by Demos Centre among police officers have confirmed that the main motive for the use of force by police is a desire to spare themselves the effort of searching for evidence. This situation, in turn, is caused by inadequate training and overwork - i.e. the situation has not changed much since the Special Rapporteur's visit in 1994.
2. Problems requiring additional measures to be taken.
As noted above, the problem of police brutality and ill-treatment of detainees has not been effectively addressed and requires urgent measures. In particular, there is a need to increase financial and human resources available to the police force. At the same time, strict supervision over police conduct must be introduced. Currently, the only available form of such supervision is prosecutorial oversight; however, Public Verdict's review of prosecutorial inquiries and investigations into reports of police brutality strongly suggests that prosecutorial involvement has been less than effective. In most cases, prosecutors have failed to collect evidence and create unnecessary delays in the investigation process. As a result, perpetrators of torture or ill-treatment go unpunished, while victims are denied an effective remedy. The failure of prosecutors to investigate police abuse, according to the Presidential Human Rights Commission14, is caused by the prosecutors' partiality, due to their mandate to expose crime on behalf of the state. In order to improve the situation, an impartial investigative body should be set up to look into reports of torture, cruel and degrading treatment by police.
Another problem requiring urgent measures is that of appalling conditions in IVS. According to regional ombudsmen in Komi Republic and Sverdlovsk Oblast, as well as human rights defenders in Perm Oblast, conditions in IVS in these regions can be described as inhuman. Detainees in IVS are confined to crowded cells without lighting or ventilation. They lack bedding, food and basic medications. Many IVS do not have courtyards for walks, so detainees are not allowed outside. It is obvious that the situation requires urgent measures, including more funding to IVS and refurbishment of facilities.
III. Recommendations concerning possible further cooperation between the Special Rapporteur and the Russian Government.
Given the fact that the Special Rapporteur's recommendations with regard to conditions in SIZOs and correctional institutions have not been fully implemented, and many problems persist, it appears that further dialogue should take place between the Rapporteur and the Russian authorities focused on protecting prisoners from torture and ill-treatment. Such a dialogue would be greatly facilitated by another visit to Russia, which would enable the Special Rapporteur to assess the effects of measures already implemented, and to advise the Russian Government on bringing the country's penitentiary system in line with international standards.
Given also that over the 11 years since the Rapporteur's visit the Russian authorities have failed to take effective measures to control police brutality and ill-treatment of detainees in police stations and IVS, it appears necessary for the Rapporteur to focus specifically on this problem in the dialogue with the Russian Government. During the first country visit, the Rapporteur did not have an opportunity to look at the problem of police brutality in detail, so it would be feasible to undertake a second visit focused on this issue in particular.