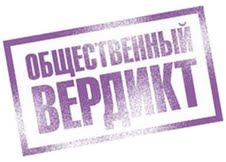 Article 3
November 29, 2006 07:47
1. No State Party shall expel, return ("refouler") or extradite a person to another State where there are substantial grounds for believing that he would be in danger of being subjected to torture.
2. For the purpose of determining whether there are such grounds, the competent authorities shall take into account all relevant considerations including, where applicable, the existence in the State concerned of a consistent pattern of gross, flagrant or mass violations of human rights.
Asylum provisions and protection from torture in Russia
3.1.             The Russian legislation provides for three forms of granting asylum. Whatever the form of granting asylum to a foreigner or a stateless person, it guarantees against his/her administrative expulsion, deportation and extradition to the country of his/her citizenship or former residence. The same applies to persons with pending asylum applications.
3.2.             The main ground for granting asylum is the danger of persecution based on association with a certain group. Besides, asylum must be granted in cases where the asylum seeker risks being subjected to abuse, torture and other forms of ill-treatment dangerous to his/her life and health.
Political Asylum: policies and practices
3.3.             The RF President's Decree of 21 June 1997 endorsing the Regulation on the Procedure for Granting Political Asylum in the Russian Federation regulates the procedure for granting asylum to political activists targeted for personal persecution in their country of citizenship.
3.4.             By the said Decree, political asylum cannot be granted to persons from countries "with well-developed and stable democratic institutions in the sphere of human rights protection" (the Decree, Part 1, section 5, par.5). Each year, the Foreign Ministry of the Russian Federation compiles a list of such countries (the Decree, Part 2, section 8, par.2).
3.5.             A political asylum application is filed with the respective territorial division of the Russian Federal Migration Service (FMS); the local FMS office, following a determination of whether the applicant's grounds for seeking asylum are sufficient, forwards the application to the Russian FMS head office. The FMS head office, in turn, seeks opinions from the Foreign Ministry, the Ministry of Interior, and the Federal Security Service, which it then forwards, together with its own opinion, to the Presidential Commission on Citizenship. Based on these opinions, the Commission prepares recommendations to the President who makes his own determination on each application (the Decree, sections 10, 11).
3.6.             Applicants whose political asylum applications are granted and members of their families are issued Russian residence permits (the Decree, Part 3, section 16).
3.7.             Applying through a representative is not allowed. Official decisions can be appealed under civil law, but the President's determination cannot be appealed. Applicants can seek the services of a lawyer or any kind of advice while preparing and filing an application, and while it is processed.
3.8.             However, over the past decade, no more than 10 people have received political asylum in Russia. The Decree described above is virtually never applied, because it addresses uncommon cases of seeking asylum. We know of asylum claims by former top leaders of the USSR republics, following a change of regime in their home countries; however, due to political considerations, the Russian authorities avoid openly showing support for former leaders of the CIS countries, concerned about maintaining good relations with their successors – the current leaders.
Thus, former president of Azerbaijan Ayaz Mutalibov was granted political asylum in Russia only after a second change of political regime in his home country since he left it.
Refugee status and temporary asylum: rules and regulations
3.9.             A procedure for granting refugee status is regulated by the Federal Law "On Refugees" adopted on 19 February 1993. The definition of refugee in the Russian law is almost identical to that of the 1951 UN Convention relating to the Status of Refugees. A refugee is defined as
"an individual who is not a citizen of the Russian Federation, and who, because of a well-founded fear of persecution on account of race, religion, nationality, ethnicity, membership in a particular social group, or political opinion  is outside the country of his nationality and is unable, or owing to such fear, is unwilling to avail himself of the protection of that country; or who, not having a nationality and being outside the country of his former habitual residence as a result of such events, is unable or, owing to such fear, is unwilling to return to it" (the Law, Art.1, par.1).
3.10.         An application for refugee status is filed with a territorial office of the Federal Migration Service (FMS) that decides whether to grant or deny an application (the Law, Art. 7, part 3). Applications go through two stages of processing: first a decision whether a claim is admissible and can be considered on the merits, and then a determination on the merits. There is a possibility to appeal the actions of authorities in a superior agency or in court at either or both stages (the Law, Art.10, part 2). A refugee status is granted for three years, and then extended for each consecutive year, provided that the grounds continue to apply (the Law, Art. 7. par. 9).
3.11.         Art.12 of the Law "On Refugees" allows granting temporary asylum to persons who can be recognized as refugees or "do not have sufficient grounds to be recognized as refugees… but cannot be expelled (deported) from the Russian territory for humanitarian reasons" (the Law, Art.12, Part 2, par. 2). Procedures for granting temporary asylum are regulated by the Government Decree "On Granting Temporary Asylum in the Russian Federation" of 9 April 2001, № 274.
3.12.         A decision can be made to grant temporary asylum if there are reasons for recognizing someone as a refugee or "humanitarian reasons necessitating a temporary stay of this person in Russia (such as health reasons), until such reasons are resolved or the person's legal status changes" (Decree № 274, par.7). This definition of humanitarian reasons specifying only one option is clearly insufficient. Humanitarian reasons might include external circumstances as well, such as a civil war, post-war devastation, or oppressive political regime which uses torture and summary executions, in the asylum-seeker's country of origin. However, the Instruction issued by the Ministry of the Federation (which at that time was competent to regulate migration issues) on 01.08.2001 №11/3 – 5768 substantially narrowed the options by limiting humanitarian considerations to the asylum-seeker's illness.
3.13.         So temporary asylum is granted under Decree № 274 only to those asylum seekers whose circumstances entitle them to refugee status, but who have not received it yet.
Practices of granting refugee status and temporary asylum in Russia
3.14.         Our analysis of asylum granting practices in Russia leads us to a conclusion that Russia fails to comply with its international obligations in this sphere and to guarantee foreigners and stateless persons' protection from being sent back to countries where they are likely to be exposed to torture and ill-treatment.
3.15.         The three tables below are based on the Federal Migration Service data and clearly show the current trends of granting refugee status and temporary asylum in the RF.
Table 1. Total number of people recognized as refugees and registered by the FMS as of the year end
Year

1997

1998

1999

2000

2001

2002

2003

2004

2005

Refugees

239359

128360

79727

26065

17902

13790

8725

614

 

456

including in NO-Alanya

28086

26210

24124

19650

15150

11534

6688

229

 
Table 2. Number of applications
| | | | | | |
| --- | --- | --- | --- | --- | --- |
| Year | 2001 | 2002 | 2003 | 2004 | 2005 |
| Refugee/temp. asylum | 1684/ 822 | 876/ 789 | 737/ 756 | 910/ 819 | 960/ 890 |
Table 3. Satisfied applications
| | | | | | |
| --- | --- | --- | --- | --- | --- |
| Year | 2001 | 2002 | 2003 | 2004 | 2005 |
| Refugee/temp. asylum | 137/ 389 | 45/ 850 | 107/ 358 | 122/ 252 | 21/ 184 |
3.16.         The rapid drop in the number of registered refugees (Table 1) is partially due to their acquisition of the Russian citizenship. However, most of them were simply taken off the records in 1997-98, because they failed to apply for repetitive status determination procedure required by the amended Law "On Refugees" - for the simple reason that no one had warned them of the need to do so. The immigration authorities themselves hesitated for a long time what to do with those refugees who had not applied for status determination, and would extend their certificates, which were later declared "being of unascertained form". Thus, about 100,000 former USSR citizens residing in Russia were transformed into illegal immigrants with all implications, including potentially being expelled to their country of origin, where their property has been seized, and where they may currently face life threat.
3.17.         After 1997, there has been a clearly observable tendency to deny asylum and refugee claims. An absolute majority of refugees (26,065) who obtained new certificates after 1997 were Ossetians from the South Ossetia, formally a part of Georgia. They were granted refugee status in the Republic of North Ossetia (NO) – Alanya, a subject of the Russian Federation.
3.18.         The number of formally registered applications (Table 2) does not correspond to the actual number of asylum seekers and refugees in the RF, due to the fact that access to application procedure is limited.
3.19.         Thus, authorities in Moscow routinely delay by 2-3 years admitting applications from asylum seekers and refugees. Authorities explain it by the fact that most applicants file their claims in Moscow. This is largely true, because Moscow is the central node of transportation in Russia. However, encouraging asylum seekers and refugees to file their claims in other regions, and providing them with temporary accommodation locally while their claims are processed, would have relieved the workload of Moscow immigration authorities.
3.20.         Formerly an asylum or refugee applicant in Moscow would be only given a note stating the date and time of their scheduled interview, but without an official address of the immigration office or the issuing officer's signature. In 2005, immigration authorities started issuing certificates printed on their stationary, indicating the time of interview scheduled for 2008 and even 2009. These certificates are not considered a formal document certifying a foreigner's legal stay in Russia; they are not accepted by police for the purpose of residence registration.
3.21.         Nevertheless, even these certificates are better than no record of applying to immigration authorities whatsoever, as was the case in previous years. Holding a certificate, some asylum seekers or refugees have been able to use them to appeal immigration authorities' refusal to accept an application. However, the option of appeal is only available to those outside holding centers who can access a lawyer; those in holding centers for illegal migrants have limited contact with the outside world. Detainees in such centers are often denied a pen and paper, in particular when they wish to file a complaint.
3.22.         Chances for an applicant to end up in a holding center illegal migrants are extremely high, because it can take up six months and even longer before a court may consider the complaint, while all this time an immigrant is forced to live without papers certifying his/her legal stay in Russia.
3.23.        Lacking proof of their legal stay in Russia and registration with the police, asylum seekers, as well as refugees arbitrarily taken off the records, are exposed to police stops and detentions on a daily basis, and suffer frequently from extortions and ill-treatment by law enforcement officers. Police would often take them directly to court, where the judge would immediately order administrative expulsion and detention pending its enforcement.
3.24.         In majority of the Russian regions refugees and asylum seekers have problems with access to the application procedure. In some regions, local immigration offices refuse to deal with foreigners - i.e. refuse to accept claims. Only 11 of the Russian Federation subjects host registered refugees, and 27 host foreigners granted temporary asylum. As a rule, refusals to accept an application are made verbally, and as long as they are not documented, they cannot be appealed. The reasons are two-fold: firstly, due to continuous reorganizations of the Federal Migration Service, it has lost some of well-trained human resources, and secondly, it is consistent with the overall asylum policy. This policy is clearly reflected in the statistics above which demonstrate how small the number of people granted asylum in Russia really is – especially given the fact that Russia is the main destination of former USSR citizens fleeing totalitarian regimes in their countries of origin.
3.25.         The refugee status determination procedure rarely involves a lawyer acting on behalf of the applicant, because advocate's services are expensive and NGOs lack the capacity to offer legal assistance to asylum seekers at early stages of the process. Besides, applicants are not informed by the immigration authority of the possibility to involve a third party in the proceedings. Asylum seekers are required to produce compelling evidence of being personally targeted for persecution - instead of the authority checking the evidence offered by the applicant; general references to the situation in the country of origin are rarely accepted as sufficient for granting asylum.
3.26.         The FMS has arrived at an unfounded conclusion that there can be no such thing as a refugee fleeing from a CIS country. This finding is expressed in its instruction of 19.06.2002 № 20/1372:
"In considering asylum claims, it should be taken into account that recently the political and economic situation in CIS countries has stabilized, causing a major change in the circumstances surrounding their citizens' migration out of the country. Constitutions and other legislation of these countries prohibit persecution on the grounds of race or ethnicity, religion, language, membership in a particular social group, or political opinion. Their citizens' migration to Russia is mostly caused by economic or other reasons."
3.27.         Indeed, many immigrants from CIS countries move to Russia driven by economic need. That said, it is unacceptable for the FMS to label all immigrants from those countries automatically as economic migrants and to deny their reasons to seek asylum or refugee status. It is known that in some CIS countries (Uzbekistan, Turkmenistan), authorities routinely use torture and summary executions. However, immigration policy makers in Russia choose to ignore it.
3.28.         A vivid example is the situation of Uzbeks who are denied asylum claims, although it is obviously dangerous for them to return to their home country.
3.29.         According to UNHCR, at least 100,000 Afghan nationals have been staying in Russia for years, without being granted asylum. Afghans live in Russia illegally, and authorities are continuously trying to expel them. On 29 January 2003, speaking at a session of the Interdepartmental Commission on Migration Policies (currently dismissed), the FMS presented a report "On ways to settle the problems related to the stay of migrants from Afghanistan in Russia." The report says,
"The present-day Afghan society is characterized by a high level of political tolerance," therefore "most Afghans have no grounds for asylum, because there are no reasons why they should fear persecution by current Afghan authorities for their former activities."
3.30.         Obviously, this statement is not supported by evidence. It would be premature to allege the existence of civil society with any democratic features in Afghanistan. The current government does not have the entire territory under control, and it cannot guarantee safety for all ethnicities populating the country. Therefore, UNHCR still refrains from advising Afghans to repatriate, but only helps those who insist on doing so. Besides, most Afghans now in the RF had not fled the Taliban, but the Northern Alliance that overthrew Nadjibulla's regime in 1997.
3.31.         It follows from the above that policies and practices of granting political and temporary asylum, as well as refugee status in Russia are generally ineffective and fail to protect asylum seekers from ill-treatment and from being sent back to a country where they would face imminent danger to life or health. Thus, policies and practices of granting asylum in Russia cannot be described as effective and protecting asylum seekers from being deported to countries where they may face torture and death. Similarly, asylum seekers in Russia are not protected from ill-treatment and from conditions amounting to torture.
Expulsion and deportation. Compliance with the protection against torture principle
3.32.         For want of a well-functioning procedure for granting temporary and political asylum, as well as refugee status, persons in need of international protection face a real danger of being sent back to their country of origin, where they have a well-founded fear of being subjected to persecution and torture. However, the procedure for expulsion and deportation does not address the danger of torture in the country where an individual will be expelled or deported.
3.33.         There are two relevant concepts in the Russia law: administrative expulsion and deportation.
3.34.         Deportation is defined as forcefully expelling a foreigner (stateless person) from the Russian Federation following termination of legal grounds for the individual's further stay (residence) in Russia (the last paragraph, part 1, Art. 2 of the Federal Law "On the Legal Status of Foreigners in the RF"). Deportation is possible only under the following circumstances:
·         a foreigner (stateless person) has his permitted period of stay in the RF reduced;
·         a foreigner (stateless person) has his temporary residence permit revoked;
·         a foreigner (stateless person) has his residence permit revoked (Art. 31 of the Federal Law on the Legal Status of Foreigners in the RF),
·         in addition, it applies to anyone formerly granted temporary asylum or refugee status and then stripped of this status (Art.13 of the Law on Refugees).
3.35.         A deportation decision is made by the Director of the Federal Migration Service, upon a submission from a government authority. Such a submission can be made by the Ministry of Interior, the Foreign Ministry, or the Federal Security Service. Technically, it is possible to appeal the decision in court, but practice shows that so far it has been ineffective.
3.36.         Deportation decisions are fairly rare, no more than 20 each year, in exceptional individual cases. Administrative expulsion is a practice used much more frequently. In 2005, 15 people were deported; three of them were deported involuntary.
3.37.         "Administrative expulsion" means involuntary and monitored transportation of a foreign national (or a stateless person) outside the Russian borders, or monitored departure of a foreign national (or a stateless person) outside the Russian borders, enforced pursuant to the Code of Administrative Offences.
3.38.         Grounds for expulsion can be minimal, because the Code of Administrative Offenses allows expelling an immigrant for any non-compliance with the rules of stay in Russia. The most common reason for expulsion is failure to register one's residence with the local police authority. Non-compliance with this rule is frequent, because foreigners encounter numerous barriers to registration, such as the working hours of registration offices - they accept applications only on certain days of the week and certain hours of the day; the short period of registration, which then needs to be renewed; a requirement to attach documents issued by the housing authority; a requirement of either physical presence or written consent of all permanent residents in the household where the foreigner wishes to register. Besides, the maximum period of registration for anyone entering Russia under a visa-free arrangement is 90 days, and then a migrant must leave Russia. But a foreigner cannot obtain a temporary residence permit within 90 days, because the law allows 6 months for issuing such permits. Therefore, virtually any foreigner can – and does – face expulsion from Russia.
3.39.         Russian law does not prohibit deportation or expulsion to a country where an individual may be exposed to the risk of torture.
3.40.         Article 18.8. of the Code of Administrative Offences - "Failure of a foreigner or stateless person to comply with the rules of stay in the Russian Federation" – reads as follows:
"Failure of a foreigner or stateless person to comply with the rules of stay in the Russian Federation such as failure to comply with the established registration procedure or the rules of movement and choice of residence in the country, failure to leave the Russian Federation after a certain period of stay, and failure to comply with rules of transit through the territory of the Russian Federation - is punishable by an administrative fine in the amount of five to ten minimum wages, combined with administrative expulsion from Russia, or without such expulsion."
3.41.         It is clear from this text that expulsion is an additional sanction to paying a fine, rather than a way to stop the violation.
3.42.         Expulsion under the Code of Administrative Offences is enforced through judicial proceedings (Art. 3.10 of the Code).
3.43.         As opposed to deportation, since the enactment of the Code of Administrative Offences on 1 July 2002, thousands of expulsion decisions have been made with ease. In 2003, a total of 53.8 thousand foreigners were expelled, in 2004, their number doubled, reaching 103.9 thousand, and in 2005, the number of expelled foreigners remained the same, totaling 75,8 thousand, 16,5 thousand of them were expelled involuntary. There are two factors contributing to this situation: on the one hand, the challenges of the registration procedure described above cause the circle of people potentially facing expulsion to grow beyond any limits. On the other hand, courts approach expulsion formalistically, without looking into specific circumstances of each case.
3.44.         The Code of Administrative Offences Art. 18.8 enforcement pattern is extremely simple. Police would stop foreigners in the street for an identity check, and find proof of registration lacking. Notably, identity and registration checks by patrol police in the streets contravene Art. 23.3 of the Code of Administrative Offences, because patrol police are not mentioned among the law enforcement officers authorized to perform such checks. It is rare for precinct police officers to perform checks and deliver non-compliant individuals to court, while it is exactly their responsibility.
3.45.         The current practice of granting and checking registration proof encourage almost uncontrollable corruption among police; in fact, taking someone to court for lack of registration is "punishment" for failure to pay a bribe, rather than for non-compliance with the registration rules. It means that an immigrant refusing to pay a bribe will be taken to court, where the judge will, within minutes, order a fine and expulsion. We could offer numerous examples vividly demonstrating the superficial and merely formalistic manner of expulsion decisions by courts.
Thus, in 2002, Russian authorities expelled brothers Kahaber and Caesar Kobalia, refugees from Sukhumi, who fled to Moscow in 1993 from the Georgian-Abkhazian conflict. Between 1995 and 2000, they were registered at their residence for 5 years, and did not apply for the Georgian citizenship. Caesar entered civil marriage and had a child. They were denied refugee status, although being ethnic Georgians they could not go back to Abkhazia (due to the conflict between Georgia and Abkhazia). Caesar Kobalia was detained in the middle of the day, when he left his workplace for lunch. He was not allowed to phone his family, and they learned about the detention from an acquaintance who coincidentally was in the same court after two days, when the judge was making a decision on Caesar's expulsion. Soon afterwards, Kahaber Kobalia was detained in his home. The Moscow City Court denied their appeal.
3.46.         In 2005, similar stories were reported to the Memorial Human Rights Center's Migration and Law Network from all over Russia.
Chinese citizen Lu Tsin Tsai is awaiting deportation. He has been married since 1994 to Russian citizen Yulia Alexandrovna Lu, and they have two children. The family lives in Sovetskaya Gavan, a city in Khabarovsk Krai. Neither the court, nor Mr. Lu's lawyer have been informed of the reasons for denying Mr. Lu temporary residence permit, although the law enforcement authorities claim that such reasons do exist. Nevertheless, the court ruled in favor of deportation.
In May 2002, Uzbek citizens Shavkat Rakhimov and Mariam Karimova, a married couple, came to Penza to settle there permanently. They crossed the Uzbek-Russian border under a visa-free regime, and did not have "immigration certification cards," as these were introduced a year later. But their lack of immigration cards prevented them from obtaining a temporary residence permit in Russia. The family exited Russia, and then entered again, obtaining immigration cards at the border. However, by that time, the temporary residence quota in Penza Oblast had been filled. The couple's residence registration was valid until 23 October 2005, but regardless of this fact, the Lenin District court of Penza, on 3 October 2005, imposed administrative liability under Art.18.8 of the CAO and a fine of 12 minimum wages each, and prescribed expulsion. The Oblast court upheld the ruling.
3.47.         Another story which took place in Moscow Oblast is particularly striking.
Tigran Martirosyan, an Armenian citizen, born in 1982, completed general school in Yerevan, Armenia. Since 1999, he lived in Moscow with his father, a Russian citizen, and his mother, an Armenian citizen, and was approaching graduation from the Institute of Economics and Law. Tigran's residence registration in Moscow was valid until 19 October 2004; he applied for a temporary residence permit, so that afterwards he would be eligible for a simplified citizenship acquisition procedure on a number of grounds as the son of a Russian citizen with 1st degree disability, as a graduate of a Russian higher educational establishment, and as a former USSR citizen.
In mid-September 2004, Tigran went to stay at his parents' dacha [summer cottage] in Odintsovo District, 25 minutes' drive from Moscow. On 19 September, he was stopped by police in Odintsovo for residing in Moscow Oblast without registration. On 21 September, the city court in Odintsovo prescribed his expulsion from Russia. The hearing took 5 minutes, and was held without Mr. Martirosyan himself, without his lawyer, and without any study of the circumstances of his case. The family could not reunite for a year. It was only after Tigran's mother contacted lawyers of the Migration and Law Network in end-2005 and was helped that the Moscow Oblast court overruled the judgment of the Odintsovo City Court. However, the Ministry of Interior Database has not been updated to reflect the new judgment, so Tigran cannot come back to Russia to live with his parents. No need to explain that the original cause of the young man's misfortune was his father's refusal to buy him out from the police.
3.48.         We can see from the analysis of legal provisions and from the examples above that the vagueness of the Code of Administrative Offences provisions leaves ample room to arbitrary interpretation, breeding corruption and ruining people's lives.
Extradition of suspects, accused and convicted persons from Russia, and compliance with the protection against torture principle
3.49.         According to part 1 of Art. 61 of the Russian Constitution, "a citizen of the Russian Federation may not be deported out of Russia or extradited to another state". Therefore, extradition applies only to foreign nationals and stateless persons.
3.50.         The Russian Federation ratified the 1957 European Convention on Extradition and its 1978 Second Additional Protocol by the Federal Law of 25 October 1999, N 190-FZ. According to the Convention, "extradition shall not be granted if the offence in respect of which it is requested is regarded by the requested Party as a political offence or as an offence connected with a political offence."
3.51.         However, problems arise when CIS countries request extradition of their citizens. Such requests are based on the Minsk Convention on Legal Assistance and Legal Relations in Civil, Family and Criminal Cases signed in 1994. Below, we quote two articles of the Convention defining the obligation to extradite and reasons for denial of extradition.
"Art. 56. Obligation to extradite
1. The Contracting Parties undertake to surrender to each other, subject to the provisions and conditions laid down in this Convention, persons in their territory wanted for criminal proceedings or for the carrying out of a sentence. 
2. Extradition shall be granted in respect of criminal offences punishable under the laws of the requesting Party and of the requested Party by deprivation of liberty for a maximum period of at least one year or by a more severe penalty. 
3. Extradition shall be granted for the carrying out of a sentence in respect of offences punishable under the laws of the requesting Party and of the requested Party, where the person claimed has been convicted to deprivation of liberty for at least six months or to a more severe penalty. 
Article 57. Denial of extradition
1. Extradition shall not be granted if 
a) the person claimed is a national of the requested Party;
b) at the moment of the claim, criminal proceedings cannot be instituted or the sentence cannot be carried out under the laws of the requested Party by reason of lapse of time or other legitimate reason;
c) final judgment or decision to terminate proceedings has been passed by authorities in the requested Party upon the person claimed in respect of the offence for which extradition is requested; 
d) under the laws of the requested Party, proceedings into the offence for which extradition is requested are subject to private prosecution (initiated by the victim).  
2. The requested Party may refuse to extradite a person claimed for an offence committed in its territory.
3. If extradition is denied, the requesting Party shall be notified of the grounds for such denial."
3.52.         It is clear from this text that there is no provision for a review of the fairness of prosecution or possible political motives of the requesting state. Similarly, the Minsk Convention does not provide a person claimed for extradition with an opportunity to seek asylum in the country requested to extradite him/her. Prior to extradition, by Art.60, "immediately upon receipt of the extradition claim, the requested Party shall place the person claimed under provisional arrest."
3.53.         Chapter 54 of the RF Criminal Procedure Code "Extradition for criminal proceedings or for the carrying out of a sentence" sets out procedures for decision-making in respect of an extradition claim, execution of such decision, possibility of appeal, and circumstances which rule out extradition.
3.54.         The following extracts from the Criminal Procedure Code appear particularly significant in this respect.
"Article 462. Execution of a request to extradite a person staying in the territory of the Russian Federation
4. The Prosecutor-General or Deputy Prosecutor-General of the Russian Federation are authorized to make decisions to extradite foreign citizens or stateless persons staying in the territory of the Russian Federation and accused of committing crimes or convicted by courts of foreign states.
5. The Prosecutor-General of the Russian Federation or the Deputy shall notify the person claimed of the decision in writing and explain his/her right to appeal the decision in court under Article 463 of this Code.
6. A decision to extradite shall be effective after ten days of such notification. In the event of appeal, extradition shall not be effected pending a final judgment.
Article 463. Appealing a decision to extradite and a judicial review of its legality and grounds
1. A decision to extradite made by the RF Prosecutor-General or Deputy can be appealed in  the Supreme Court of the Republic, territorial or regional court, federal city court, court of autonomous region or autonomous oblast at the claimed person's location, by this person or his/her defense counsel, within ten days of the notification.
2. If the claimed person is in custody, the administration at the place of his/her detention shall immediately forward the appeal to a respective court and notify the prosecutor.
3. The prosecutor shall forward to the court, within ten days, any materials supporting the legality and grounds of the decision to extradite.
4. A three-person court must undertake a review of the legality and grounds for extradition within one month of the appeal, in an open hearing attended by the prosecutor, the person claimed, and the defense counsel, if any.
6. The court shall not consider whether the applicant is guilty, but shall only review the decision to extradite for compliance with Russian laws and international treaties.
8. If the decision to extradite is overruled, the court simultaneously lifts the injunctive measure used against the applicant [i.e. releases him/her from detention].
9. The judgment granting or denying the appeal can, in turn, be appealed in the RF Supreme court within seven days of the ruling.
 Article 464. Denial of Extradition
2) a person claimed by a foreign state has been granted asylum in the Russian Federation because of the possibility of his/her persecution in the requesting state on account of race, religion, citizenship, nationality, affiliation with a certain social group, or political views.
3.55.         It follows from the last paragraph that extradition of anyone granted asylum in Russia is impossible by law. However, this rule is virtually invalidated by the ineffective asylum granting policies and practices. There is no provision whatsoever to prohibit extradition to countries where torture and ill-treatment are widely used.
3.56.         By law, the Prosecutor-General's decision to extradite may be appealed in a regional court within 10 days. Then a review of legality and grounds for extradition may take up to one month. The court's decision to grant or deny an appeal can, in turn, be appealed in the Russian Supreme Court. Thus, the law provides a possibility to challenge extradition, allowing ample time to do so.
3.57.         Unfortunately, this law is not always enforced. Persons claimed for extradition are placed under provisional arrest and lose contacts with the outside world. Only in rare cases, they can access their lawyer who will explain to them their right to challenge the Prosecutor-General's decision.
3.58.         Finding out the number of extraditions from the RF is more difficult than finding out deportation and expulsion data, but we know of numerous cases where Russian law enforcement authorities extradited citizens of CIS states even though they could assume with a fair degree of certainty that the extradition request was politically motivated and there was a real danger that the extradited person may face torture and even execution. It applies to cases of extradition to countries with undemocratic regimes, Turkmenistan and Uzbekistan in the first place. Russia appears to value favorable political and beneficial economic relations with these countries higher than the human rights obligations.
3.59.         Moreover, these countries' security services freely operate in Russia, and take part in arrests and detentions of their citizens. This practice has been known since mid-90ies, when many people were extradited to Georgia and Azerbaijan, where they were immediately incarcerated.
In September 2001, Eminbeili Gunduz Aidyn Ogly, a citizen of Azerbaijan facing political persecution in his home country and recognized by UNHCR as a refugee in need of resettlement to a safe third country was taken into custody in the Chief Police Department of St. Petersburg and Leningrad Oblast, where he came to apply for permission to exit Russia. The arrest was triggered by a letter from the acting head of Police Department of Gyandji (Azerbaijan) addressed to the Police Chief of St. Petersburg and requesting to detain Eminbeili, whose arrest was warranted by First Deputy Military Prosecutor Aliev of Azerbaijan. For the first two weeks, Gunduz Eminbeili was not given access to his lawyer, Olga Tseitlina from Migration and Law Network in St. Petersburg. Thanks to her persistency, on 25 October, i.e. 36 days later, Gunduz Eminbeili was released, and his extradition – imminent until the last moment – was cancelled. On 5 November, already in the airport, Russian police made their last attempt to stop the refugee from exiting to Sweden, where he was ultimately granted asylum. In Sweden, Gunduz Eminbeili filed an application with the European Court of Human Rights complaining about unlawful detention.
In October 2002, at the request of Turkmenistan authorities', extradition proceedings were effected against Murad Garabayev, born in 1977, who had by that time acquired Russian citizenship by virtue of marriage to a Russian woman. To invalidate his marriage, a fake divorce certificate was supplied from Turkmenistan. His lawyer, Anna Stavitskaya, immediately applied to the European Court of Human Rights. Under strong pressure of the international community, on 5 December 2002, the Moscow City Court overruled the Russian Prosecutor-General's decision of 2002 October 2002 to extradite Murad Garabayev, a Russian citizen, to law enforcement authorities of Turkmenistan, and released Garabayev from provisional arrest.
3.60.         Unfortunately, only a limited number of extradition cases against people persecuted for political reasons end as successfully as the above.
The Alisher Usmanov case is a dramatic example of collaboration between Russia and Uzbekistan. Alisher Usmanov was convicted in Tatarstan to 9 months of prison for possession of ammunitions; there are reasons to believe that the ammunitions had been planted, because original charges against him included extremist activity and membership in Hisb ut-Tahrir party, but he was acquitted on those charges. Usmanov was expected to be released on 29 June 2005, but when his wife came to pick him up from the prison in the morning, she was told that he had been taken away by "friends" who came at five in the morning and insisted that the detainee should be allowed to go with them. In the evening of the same day, Usmanov's family filed a search request with Vakhitovsky District Police Department of Kazan. Usmanov was found much later, in October, when his relatives in Uzbekistan informed Alishers's wife that he was held in detention prison (SIZO) in Namangan, Uzbekistan. The Memorial Human Rights Center published a press release about the incident on 19.10.2000, followed by an immediate response: on 24.10.2005, the Russian RIA Novosti news agency published the following statement by O. Turakulov, head of Uzbekistan Security Service Public Relations Bureau: "Alisher Usmanov was transported from Kazan to Uzbekistan under a joint plan with the Russian FSB of fighting international terrorism." According to the same statement, "currently Usmanov is an Uzbek citizen, as he was stripped of the Russian citizenship by the Tatarstan Ministry of Interior, upheld by a cassation judgment of the Tatarstan Supreme Court." Shortly before that, the prosecutor's office had responded to the Memorial HR Center's enquiry by assuring that Usmanov could not be extradited as a Russian citizen. On 16 November 2005, a court in Uzbekistan found Alisher Usmanov guilty under Art. 159 part 3 (attempt against the constitutional regime); 242 part 2 (organization of a criminal community); 244-2 (participation in illegal organizations), and 228, parts 2 and 3 (use of a forged ID, in this case – the Russian passport) of the Uzbek Criminal Code and sentenced him to 8 years of prison. It has been reported that Usmanov was ill-treated in custody.
Still another example that cannot be ignored is a story of fourteen Uzbeks detained on 18 June 2005 in Ivanovo, upon request from Uzbekistan, where all the detainees face charges of involvement in the "Andijan events." They were detained by Russian security agents assisted by their Uzbek counterparts. Many of the detainees had lived in Russia for a long time and could not have participated in the said events. However, regardless of the numerous violations during the detention and the extension of their custody, Russian authorities demonstrated an obvious intention of extraditing the Uzbeks to Uzbekistan. The Memorial's Migration and Law Network hired a lawyer to defend the detainees, who was able, although with difficulty, to access them and to take applications for asylum in Russia from 13 Uzbeks. On 13 January 2006 all asylum seekers received refusal, this decision was appealed in the court. One of the detainees – Hatam Hadjimatov, a Russian citizen - was released from detention by court on 11 October, because his extradition was impossible. However, the authorities immediately started proceedings with the purpose of stripping him of Russian citizenship, which was done by the Hanty-Mansi District Court on 27 October 2005. The court invalidated his Russian citizenship, arguing that at the time of obtaining the Russian citizenship he had illegally retained his Uzbek passport. Notably, in 2000, when Hadjimatov acquired Russian citizenship, his Uzbek nationality was no barrier, as by the Law "On Russian Federation Citizenship" effective at the time, the spouse of a Russian national, regardless of nationality, could obtain Russian citizenship by application. Realizing what the outcome would be, Hadjimatov left Russia for Ukraine on 31 October, where he applied for asylum.
Another of the 14 detainees, Mamirjon Tashtemirov was a national of Kyrgyzstan, and the Kyrgyz Embassy protested to the Russian Foreign Ministry about his detention - but to no avail. Possibly, the reason for persistence of the Russian police is very basic: they are paid a good premium for each Uzbek detained and handed over to the Uzbek authorities. It was reported by one of the detainees who accidentally, during interrogation, overheard a side conversation between Uzbek security agents who spoke in Uzbek forgetting that they could be understood.
3.61.         This trade in human beings is nothing new, and it is a direct result of the overall degradation of the legal and judicial framework in the country.
3.62.         UN High Commissioner for Human Rights Louise Arbour and UN High Commissioner for Refugees Antoniu Gutterish have recognized that there is a practice of torture and summary executions in Uzbekistan. Similarly, Russian authorities have requested the Kyrgyz government not to expel Uzbek refugees from Kyrgyzstan, so we can state that extradition practices in Russia do not comply with the principle of protection from torture.