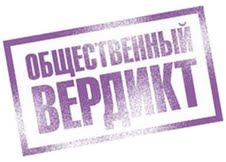 A BRIEF OVERVIEW OF HUMAN RIGHTS PROBLEMS IN RUSSIA AND RECOMMENDATIONS
June 05, 2006 14:57
APPENDIX
to the Appeal to Leaders of the G8 Countries from Participants of the Conference "Human Rights in Russia in the Year of Russia's Presidency in the G8 and the Council of Europe Committee of Ministers"
Moscow, 5 July 2006
A brief overview of human rights problems IN RUSSIA and recommendations
1. The Judiciary System
Russia's judiciary system causes grave concerns. Independence of the judiciary is declared in the Constitution and national legislation; however, regardless of the recent judicial reform, judges are not independent. Virtually every judge is totally dependent on the presiding judge of the court, and the presiding judges obey the executive authorities. Judges attempting to rule against the opinion of a presiding judge or executive officials, as well as judges who dare to criticize the current state of affairs, are disciplined and often stripped of their judicial status. Public discontent with the judicial performance is simply ignored.
Recently, public participation in judicial proceedings has been unprecedentedly restricted. Publicity is limited, and judges become increasingly dependent on the political situation. More and more criminal trials appear to be a form of political repression.
Another serious cause for concern is the apparent merging of judicial and prosecutorial functions. Courts often choose to ignore the deficiencies of preliminary investigation, and by doing so promote the use of illegal methods of investigation by the law enforcement.
Recently adopted legislation is designed to subject the legal profession to tougher state control. Thus, authorities in charge of registration are empowered to request information from lawyers about their legal practice, including data on specific cases. Lawyers are also obligated to inform government's financial monitoring agencies about their clients' cash flow. Moreover, registering authorities control qualification boards and bar associations. As a result, lawyer/client confidentiality is virtually non-existent. The current procedural legislation does not ensure a real possibility for defense lawyers to provide evidence in criminal proceedings. Higher courts reject motions filed by lawyers without any reasons given for the rejection, stripping the legal practice and legal profession of their meaning. Relevant motions and evidence filed by defense lawyers are ignored so often that lawyers are forced to appeal to the Constitutional Court.
There is a recent, alarming tendency of official pressure against individual defense lawyers, including searches of their offices and case files, and pressure against bar associations, such as demands to disbar a specific lawyer. Very often such demands are linked to the lawyer's involvement in a case where authorities have a high stake.
The adversarial principle does not work with forensic expert opinions. Courts do not accept opinions by non-governmental experts for lack of appropriate regulation.
Juries have been reported to come under pressure from prosecutors or presiding judges. Non-guilty verdicts passed by jurors are increasingly overruled by superior courts.
As a new negative trend, law enforcement authorities misuse repressive criminal prosecutions in civil law disputes, in clear absence of crime or corpus delicti.
While all forms of property are established as equal, commercial [arbitration] courts are still protective of the so-called "interests of the state" associated with interests of specific business operators.
Civil proceedings are excessively lengthy, while the general lack of enforcement often turns litigation into an empty exercise.
Although recently courts have been better financed, their material resources are still lacking. Courts suffer from shortages of administrative and legal staff, and as a result, judges are overwhelmed by their workloads of administrative, civil and criminal cases. This, in turn, results in endless proceedings and low quality of judgments.
Recommendations
We believe that the following measures are necessary:
ensure genuine independence of the judiciary and enable judges to consider each case in a fair trial based strictly on law, and in particular, replace the current system whereby the presiding judge assigns cases to specific judges by a new one where cases are assigned by drawing numbers or to each judge in their turn;
provide judges with support staff of trained lawyers and a sufficient number of administrative and technical assistants;
ensure transparency and public oversight of the judiciary, in particular, allow official audio and video recording of all judicial proceedings and store such records, duly sealed to avoid tempering, together with the case file;
prevent administrative attacks against the independence of lawyers;
repeal the recent amendments of legislation regulating the legal profession, and put an end to policies and practices seeking to transform the legal profession into a state-controlled agency;
stop the government's excessive powers to supervise lawyers and their practice;
ensure full compliance with the principle of adversarity between the parties to judicial proceedings; in particular, evidence provided by defense lawyers must be assessed by judges on equal grounds with evidence provided by prosecutors;
adopt legislation expanding the types of crimes subject to a jury trial; introduce jury trials for civil litigations against authorities violating individual rights and liberties;
establish a juvenile justice system, including juvenile courts, and provide for participation of community representatives (community judges) in proceedings;
develop out-of-court conflict resolution as an alternative to litigation;
make judicial protection more accessible, in particular by allowing lawsuits to be filed on any working day;
improve quality, effectiveness and accessibility of legal aid to low-income people;
allow access to free legal aid for low-income stateless persons and foreigners living in Russia;
limit red tape in judicial proceedings, and restore lay assessors to ensure citizens' constitutional right to be involved in the administration of justice; support and promote community involvement in helping courts reach peaceful settlement of conflicts, including the work of mediators, claim assessors, and other professionals capable of assessing claims;
adopt a law regulating non-governmental forensic expert services in Russia;
restore the possibility for NGO representatives to participate as advocates in criminal proceedings;
restore the system of community representatives in civil proceedings;
restore the procedure of notification, rather than permission-seeking, to enable a public advocate's participation in criminal proceedings;
formally allow NGOs to file complaints with general jurisdiction courts on behalf of an indefinite group of people (in the interests of society);
The Russian Government should issue a standing invitation to the UN Special Rapporteur on the independence of judges and lawyers, and to all special rapporteurs and other special procedures of the UN Human Rights Council (including the UN Special Rapporteurs on torture, racism, human rights defenders, working group on enforced disappearances, etc.).
2. The Human Rights Performance of the Law Enforcement Agencies and a Reform of the Law Enforcement System
Russia's law enforcement system is in crisis - due, inter alia, to ineffective management leading to corruption, shortage of essential material resources available to law enforcement, and shortage of skilled law enforcement personnel.
Poor performance of Russia's law enforcement agencies is reflected in the extremely low level of public trust documented by internal as well as independent surveys. The lack of trust is caused by frequent inability of law enforcement authorities to ensure adequate public protection and restore the rights of victims. Moreover, law enforcement agents are frequent perpetrators themselves. In recent years, Russian human rights NGOs and mass media have documented numerous violations of citizens' rights at the hands of police and other law enforcement agents, including arbitrary detention, torture, cruel and degrading treatment, falsified evidence, and violations of the right to life.
In recent years, a number of Russian regions witnessed massive law enforcement operations similar to the infamous 'sweep operations' in Chechnya; these took place, in particular, in Elista, Kalmykia (October 2004), Blagoveschensk, Bashkortostan (December 2004), Bezhetsk and Rozhdestveno, Tver Oblast (March 2005), and others - involving arbitrary arrests, beatings and degrading treatment of local residents. The most recent example of such massive violations was the brutal dispersal of a meeting outside the village of Miskindzhi, Dokuzparinsky District of Dagestan on 25 April 2006, with one person killed and three wounded by law enforcement agents using firearms, while dozens more were beaten by riot police (OMON).
Official investigations into such violations usually fail to bring to justice the superior officer who ordered the operation in the first place, but target only their subordinates.
Russia lacks an effective system of prosecutorial oversight over law enforcement conduct; prosecutors typically refuse to open criminal investigations, even though such refusal is illegal; superior and supervising prosecutorial offices fail to respond to faulty procedural decisions by their subordinates, while prosecutorial investigations are inadequate and excessively long.
Just over a year ago, human rights groups obtained certain service instructions issued by the Ministry of Interior and inappropriately classified for internal use only (in particular, the Ministry of Interior Order No 870-DSP of 10 September 2002 and its Appendix No 1), which, according to highly-qualified lawyers, are unconstitutional and contravene Russia's international obligations by allowing "filtration points" - i.e. illegal prisons - and excessive police discretion in the use of force and firearms.
Recommendations
We believe that Russian leaders must immediately take steps to design and implement a reform of the law enforcement based on modern, internationally recognized standards of law enforcement in a democratic country with appropriate human rights guarantees. Such reforms should be designed with participation of civil society and human rights organizations knowledgeable of law enforcement problems, and internationally recognized experts.
We urge the Russian Government to ensure publicity of the law enforcement reform planning process, and a broad public discussion of proposed solutions.
We believe that the international community should urge the Russian Government to implement a law enforcement reform - in particular, by including this item on the intergovernmental dialogue agendas. It would be particularly useful to look at the experience of those countries which recently modernized their law enforcement systems - such as the United Kingdom, France, and some others. Of primary importance are specific areas of reform, such as better financing of law enforcement agencies, better management and decentralization, human resources and training policies, and improved relations between the law enforcement and the public, including public oversight of the law enforcement conduct.
We also believe that the following measures are necessary:
improve law enforcement reporting and performance evaluation - in particular, internal appraisals must be complemented by external evaluation involving municipal and regional representative bodies and the public;
to avoid a conflict of interests, separate the functions of investigation and oversight, which are currently both performed by prosecutorial agencies;
complement prosecutorial oversight of law enforcement performance by civil society oversight mechanisms;
amend criminal procedural legislation to ban courts from using any confessions of the defendant, which are not confirmed in the courtroom;
provide for official video recording of all interviews and questioning before and during the formal investigation, and for video monitoring of detention cells;
publish all service regulations adopted by law enforcement agencies which affect their interactions with the public; unclassify any official documents affecting individual rights and liberties;
immediately repeal the Russian Ministry of Interior Order No 870-DSP of 10 September 2002 and its Appendix No 1 - regulating police powers in emergency situations - and similar regulations of other uniformed forces;
immediately publish reports of the Council of Europe Anti-Torture Committee visits to Russia (Russia today is the only country in the Council of Europe which has not yet done so);
ratify the Optional Protocol to the UN Convention against Torture establishing a system of regular visits undertaken by independent international and national bodies to places where people are deprived of their liberty.
3. Situation in the Penitentiary System and Closed Institutions
Currently, the Russian criminal justice policies rely on excessive use of arrest and incarceration, maintaining Russia's prison population at a very high level. At the same time, the state is unable to ensure adequate prison conditions and legitimate rights of its prisoners.
Social reintegration of prisoners has never been and is not a priority for the penitentiary system. Social reintegration and rehabilitation programs for prisoners are severely underdeveloped; moreover, their purpose is often sacrificed for expediency of crime detection.
In their efforts to control prisoners and force testimony, confessions and collaboration, prison officials use torture and other forms of cruel and degrading treatment and punishment. A matter of serious concern is the establishment of the so-called "discipline and order" sections in prisons - which are, in essence, groups of prisoners empowered to discipline other prisoners - as opposed to official guards, they are not bound by any regulation and can act arbitrarily.
This illegal and cruel practice provoked a series of non-violent protests in Russian prisons, in particular in Lgov, Kursk Oblast, in end-June 2005.
The situation of convicts imprisoned for political motives arouses particular concerns. They are sent to far-off prisons, harassed by prison administrations and denied access to health care.
We believe that this situation is made possible by excessive discretion granted to the Federal Penitentiary Service and a lack of any civilian oversight of its performance.
Similarly, we are deeply concerned over the situation in various institutions inaccessible to the public, where some people are held against their will - such as psychiatric hospitals, orphanages, institutions for mentally retarded people, etc. - according to human rights defenders, brutal violations are common there.
Recommendations
We believe that the following measures are necessary:
promptly adopt a law enabling public oversight of closed institutions, in particular, access to such institutions for members of human rights groups and other NGOs;
ensure that operating [disciplinary] units in the penitentiary are fully independent of other law enforcement authorities;
ban any self-governed groups of prisoners empowered to control or discipline other prisoners in any form;
ensure non-discrimination in the treatment of prisoners and implementation of their rights;
allow external official and civic oversight of human rights in other closed institutions (in particular, through Ombudsman offices);
establish, as legally provided, a Service for the Protection of Patients' Rights to monitor the rights of patients in psychiatric hospitals.
4. Death Penalty and Humanization of Law
In 1996, the Russian Federation made a commitment to ratify Protocol 6 to the European Convention for the Protection of Human Rights, and to repeal the death penalty. In the same year, effective moratorium on the execution of capital punishment was introduced in Russia. In the few recent years, there have been increasing calls to restore death penalty in Russia.
Recommendations
We believe that Russia should promptly ratify Protocol 6 to the ECHR and put an end to death penalty.
We urge Russia to repeal death penalty in 2006, the year of its presidency in the Council of Europe.
5. Political Persecution and the Spy Hunt
Maybe the most disturbing recent tendency has been the increasing number of people in Russia imprisoned for political motives. Criminal trials of this type are usually associated with blatant violations of procedural and other laws, falsified evidence, biased judges, and pressure against lawyers and witnesses. Cruel, unfounded sentences driven by political motives were meted out, in particular, to lawyer Mikhail Trepashkin, student Zara Murtazalyeva, businessmen Mikhail Khodorkovsky and Platon Lebedev, and to businessman Victor Kalyadin (who died in prison).
Similar reprisals threaten researchers, environmentalists, and journalists, who face unfounded charges of espionage for allegedly selling dual-purpose technology to other countries. Trials of this type started back in 1990-ies. Security services breed the spy phobia, bringing charges against environmentalists and journalists who publicize information about the environmental situation in areas around military installations; against researchers who obtain data from open sources and openly sell their research to other countries. Historian I. Sutyagin and physicist V. Danilov were sentenced to unprecedented, long prison terms of 15 and 13 years, respectively. In early 2006, human rights defenders were falsely accused of collaboration with foreign intelligence services.
Recommendations
Actions by authorities - including security services, prosecutors, courts, and the penitentiary - which constitute politically motivated persecution, and any attempts to justify political persecution by pretexts of fighting extremism, must be publicly denounced;
The Russian Government should be urged to comply with recommendations made by Amnesty International concerning people recognized as victims of politically motivated persecution;
Review criminal cases of those convicted on political grounds and on the basis of unfounded "espionage" charges, in particular, the cases of Igor Sutyagin, Valentin Danilov, Мikhail Khodorkovsky, Platon Lebedyev, Мikhail Trepashkin, and stop the criminal prosecution of researchers Oskar Kaibyshev and Oleg Korobeinichev.
6. Abuse in the Armed Forces
For ten years already, the Russian authorities have failed to comply with Presidential Decree No 722 of 16 May 1996 prescribing transition from mandatory drafting to a contract-based army. Conscripts in military units are beaten and humiliated by other servicemen and commanders. Many young men will do whatever they can to avoid the draft. Opinion polls show that 80% of Russians believe cruelty and abuse to be an integral part of military service.
A brutal type of violations associated with military drafting is the chase after young men of conscription age in Moscow, St. Petersburg, Nizhniy Novgorod, and other cities, where police and draft officials stop young men in the streets and in the Metro, forcefully take them from homes and student dormitories and deliver them to the barracks on the same day, so that the victims do not even have a chance to contact their families or to challenge the unlawful drafting in court. When the victims are university and college students entitled to deferrals of military duty for the time of their studies, they cannot go back to their education later, because there is no relevant procedure in the law.
Annually, regional NGOs - Soldiers' Mothers groups - are approached by more than 50 thousand servicemen and their parents. Many complain about extortions: they have to pay to be granted a leave of absence, to be issued their uniforms, or just to finance their commanders' personal needs. Such extortions range between 500 and 5,000 rubles monthly; poor families of soldiers cannot afford to send their sons so much money, and soldiers are often seen begging in the streets to earn the amounts extorted from them.
Up to 30% of young soldiers are decommissioned within their first three to six months of service for health reasons.
Soldiers in Russia are massively used for jobs having nothing to do with their military duty. This practice amounts to slavery, as defined in the international law, and often results in deaths and injuries. Recently, contract soldiers, as well as conscripts, have been used for forced labor. Forced labor is closely linked to crimes against individual, corruption and theft in the army. Official attempts to address this problem have been superficial and ineffective.
The system of forced conscription is conductive to brutal and massive violations of soldiers' rights. We are convinced that the only way to put an end to abuse in the army, including the use of forced labor, is to abolish military conscription.
While conscription is still mandatory, it is possible to limit the abuse by imposing a legal ban on the use of soldiers in civilian jobs, except in emergencies, and by introducing civilian oversight of the situation in the army, while increasing the legal protection of soldiers, in particular witness and victim protection.
Recommendations
We urge the Russian Government to abolish forced military conscription.
We believe that the international community should insist on Russia's compliance with the Council of Europe resolutions and recommendations regarding the rights of military conscripts.
We urge the Russian Government to enforce the rights of soldiers and young men liable to conscription, in particular, by taking the following measures:
identify gaps and defects in the Russian law, the army service manuals, guidelines and instructions, and to design necessary rules and regulations for the armed forces;
to ensure protection of witnesses and victims of crimes committed in the military;
to educate servicemen about their rights;
to provide for civilian oversight of military commanders' compliance with the rights of their subordinates.
We believe that the Russian laws, policies and practices must include:
liability of officials for illegal drafting, with an obligation to pay moral damages to victims;
compensation of pecuniary damages to conscripts - victims of illegal draft resulting in health problems, or involuntary interruption of their education;
adequate financial compensation to fathers, mothers, wives, brothers, sisters, grandparents, legal guardians, and underaged children of conscripts, where such family members are negatively affected by the drafting of their caregiver or provider.
Russia should also liberalize its alternative service arrangements for conscientious objectors - in particular, by allowing them to serve in the region of their residence and by making sure that their wages are above the subsistence minimum.
All servicemen - conscripts, volunteers, or professionals alike - are entitled to the same rights and liberties as other citizens. Therefore, international organizations should expand the scope of their recommendations, especially those concerning human rights protection, to cover all uniformed personnel.
7. Freedom of Expression and Independence of Mass Media
Independent media are a foundation of democracy. In Russia, media freedom is deteriorating. State-controlled media fail to ensure citizens' right to information, but service the government's 'propaganda' purposes and manipulate public opinion instead.
State-owned and state-controlled TV channels have abandoned virtually all live broadcasting, except sports, and eliminated genuine political debates; there is an unwritten but strictly observed prohibition of giving air time to oppositional politicians and certain dissenting citizens.
Russia lacks any type of independent, non-governmental television. Kremlin officials meet informally with managers of TV channels to "touch base." An obvious example of such policies was the coverage of Beslan school crisis and its consequences, with not a single TV channel telling the truth to their audiences.
Print media do not have equal access to government information and subsidies. Only loyal publications can access information and support. Many papers face excessive and unfounded defamation suits by government officials. This type of litigation is particularly damaging in a country where courts are dependent on executive authorities. Some of the affected media have taken their cases to the European Court of Human Rights, and their applications have been found admissible.
The Public Chamber, a new body established, financed and controlled by government, intends to transform the media code of ethics into an enforceable law.
Russian legislators have failed to adopt laws providing for government transparency and accountability, and for citizens' access to information.
Recommendations
We believe that the following measures are necessary:
establish independent, non-governmental television, free of the government's influence;
support progressive forms of self-regulation by journalists and their organizations;
encourage social journalism through contests, annual awards, etc.;
establish a body involving representatives of the government and the public, similar to the former Chamber for Information Disputes that mediated out-of-court settlement of conflicts caused by media publications back in the 1990-ies.
8. Freedom of Assembly, Meetings and Demonstrations
The situation with the freedom of assembly in Russia has rapidly deteriorated. In the first weeks following the adoption of a new federal law on meetings and demonstrations (Law No 54), its violations by officials were minimal; in 2005, however, there were dozens of such violations, while in the first six months of 2006, there were hundreds of violations falling into two types: 1) direct non-compliance with the federal law by different levels and branches of government; and 2) abuse of the right, including rights under Law No 54, and resulting violations of the Russian Constitution and international obligations. Most violations are committed by municipal officials and police. Violations by higher-ranking officials, such as regional governors, are less numerous, but more damaging, as they perpetuate the systemic practice of limiting the freedom of assembly.
Recommendations
We believe that the following measures are necessary:
ensure authorities' compliance with Law No 54 on the freedom of assembly, particularly with regard to the rule that meetings, pickets and marches require notification of authorities, but do not require their permission;
educate officials about compliance with the law on the freedom of assembly, and about liability, including criminal charges, for non-compliance;
discipline officials responsible for violations of the law on the freedom of assembly;
establish public boards, at least at the level of federal districts as advisory bodies for Presidential representatives, to monitor compliance with the freedom of assembly;
advise the Russian Ombudsman to focus specifically on compliance with the freedom of assembly, and to assist him in producing a report on this issue;
organize PACE hearings on the freedom of assembly in Russia;
educate police about appropriate law enforcement during public meetings, emphasizing that their main responsibility is to ensure safety of the meeting participants, and only for this purpose they are allowed to use force;
ensure that the use of force by police to protect public safety and/or to stop illegal conduct of the meeting participants is strictly proportional to the offences.
9. Electoral Rights
Fair and free elections are the foundation of democracy. Russia, however, is witnessing a decline of democracy in its basic forms.
The main reason for this decline is a lack of division of powers and balance of powers, so that the government is increasingly transformed into an instrument of political oppression, while government-controlled elections serve to create an appearance of democracy.
The 2004 Law on the Referendum in the Russian Federation effectively rules out any referendum initiated by the public or oppositional political parties; a referendum is reserved for exclusive use by the ruling regime.
The effective electoral law does not allow citizens to nominate candidates to elected positions, so their electoral rights are reduced to voting.
Direct popular elections of regional governors have been abolished, while the President can dissolve regional legislatures, as well as appoint and remove regional governors. In turn, some regions have abolished direct popular elections of city mayors, heads of districts and villages. Basic and vital democratic principles - the separation of powers and a system of checks and balances - have been undermined.
The Upper House of the Russian Parliament is not elected, with half of its members appointed by regional governors, who, in turn, are appointed by the President.
As a result of the 2004 - 2006 electoral reform, members of the State Duma will be voted by party lists only, with a 7% vote barrier required to enter parliament, and no electoral blocs allowed; parties cannot include members of other parties in their candidate lists. Parties already having seats in the Duma are at an advantage as compared to those seeking to enter parliament.
In addition, labeling a party or candidate "extremist" is an effective and universal method of isolating anyone disliked by the regime.
Moreover, candidates and parties are not equal in their access to publicity and resources during election campaigns, while voters are denied full information for conscious and responsible voting. Election commissions legally authorized to supervise election campaigning fall short of their task of monitoring compliance with voting rights.
The entire electoral system is built as a chain of command with the Central Electoral Commission on top. Electoral commissions intended as independent, non-governmental, inter-party bodies, are, in fact, bureaucratic agencies for managing elections. Since 2005, up to 50% their membership can be comprised of municipal and civil servants, not to mention representatives of various institutions subordinate to executive authorities.
The new legislation allows appointing the chairs of electoral commissions - instead of their democratic election by the first meeting of the commission. Consequently, an increasing number of electoral commissions are chaired by civil and municipal servants.
A broad category of citizens are denied voting rights, because they live outside their permanent residence - or do not have permanent residence - including, in particular, students living in dormitories; the are not even registered for the vote.
Finally, the Duma is abolishing the last possibility of individual protest against the denial of free elections - the "against all" box on the ballot.
Recommendations
We believe that the following measures are necessary:
liberalize the law on a federal referendum by making it easier to initiate one;
lower minimum political party membership requirements to 10,000 members;
allow political parties to form electoral blocs;
lower the prohibitive 7% vote barrier to a 3% vote enabling political parties to enter parliament;
restore earlier versions of electoral legislation providing for equality between parliamentary parties and parties seeking to enter parliament, during election campaigns;
restore voting for high-ranking officials in Russian regions;
restore partial voting for the Federation Council members (a possible model could be as follows: representatives of regional executive authority are appointed by respective governors, while representatives of regional legislatures are elected by the public among candidates nominated by political parties and blocs);
prevent the adoption of legislation allowing to disqualify candidates by labeling them "extremist";
ensure the involvement of civil society and human rights groups in overseeing compliance with voting rights by including their representatives in electoral commissions at all levels;
allow public oversight over the functioning of "Elections" Automated System;
provide for a possibility of manual recounting of votes where electronic voting facilities are used;
restore to non-governmental associations the right to observe the voting and the counting of votes.
10. The Situation of NGOs, the Freedom of Association
In 2006, the Russian authorities' increasing pressure against independent civil society culminated in the enactment of repressive amendments of the law on non-governmental organizations (NGOs). Currently, Russia is a leading country among more than 20 authoritarian regimes across the world, opposing international cooperation in democracy promotion, and imposing tough control over civil society under the pretexts of ensuring security, political stability and non-interference in the country's "internal affairs."
The negative rhetoric by the country's leaders targeting NGOs, and the pressure of federal authorities effectively encourage arbitrary actions of the law enforcement and tax authorities against civil society groups. The situation is particularly harsh in the North Caucasus, where authorities often see human rights defenders as terrorists' allies or agents. In the North Caucasus, NGOs come continuously under pressure through arbitrary arrests, abusive questioning, threats against family members, nighttime searches, seizure of the organization's papers, discreditation through mass media, abduction, etc.
Repressive policies against human rights defenders have been expanding outside the North Caucasus to affect NGOs in other regions (e.g. the attack against the Russia-Chechnya Friendship Society in Nizhny Novgorod), including major human rights networks, such as the Moscow Helsinki Group, the Memorial Society, the Union of Soldiers' Mothers, and others. Reasons for persecution of independent NGOs include their activism, criticism of the government's actions, and high international reputation.
The collapse of authoritarian post-Soviet regimes overthrown by popular protests against falsified election results provoked a major bout of "orange paranoia" in the Russian authorities. Therefore, the new Russian Law on NGOs imposes strict control over international finding and partnerships of Russian civil society groups. The law requires organizations to report in detail on their use of foreign finance, while authorities can prohibit foreign NGOs from providing funds to specific Russian partners; authorities can also stop any program or revoke registration of a foreign organization whose activity, goals and objectives are found to "...create a threat to the sovereignty, political independence, territorial integrity, national unity, unique character, cultural heritage and national interests of the Russian Federation."
This excessively vague wording grants bureaucrats broad powers to interpret and apply the law the way they see fit, including repression for political motives, and enables inappropriate interference in NGOs' internal affairs. Authorities can inspect NGOs, request and access their documentation, attend their meetings, decide whether an organization operates in compliance with its stated goals, and initiate liquidation. In addition, the law imposes unconstitutional restrictions on who may be founder, participant or member of an NGO.
The Law on NGOs in its current form contravenes the Russian Constitution and international standards. There is a need for close monitoring of its application by the Russian and international public to protect organizations and activists from persecution; but more importantly, repressive provisions of the law must be promptly abolished.
The federal authorities' accusations against NGOs and allegations that independent civil society groups in Russia are financed by the country's enemies - foreign intelligence services, bandits, oligarchs, criminal gangs, etc. - create a climate of suspicion against NGOs in society and provide regional administrations with a pretext for repression at the local level. An ugly example of anti-NGO campaigning in mass media was the so-called "spy scandal" in 2006, when a number of leading human rights groups were accused of being financed by the British intelligence services.
As part of strengthening the chain of command - the "vertical of power" - curtailing civil liberties and centralizing control over public and political life, authorities have invented their own version of civil society, namely the Public Chamber. While creating dummies - artificial organizations fully controlled by authorities - the government makes every effort to isolate independent NGOs.
Repressive tax laws make virtually every NGO a potential tax offender; many leading civil society groups have recently been targeted for lengthy, biased tax inspections, resulting in penalties. As a rule, such inspections are triggered by an organization's "excessive activity" and criticism of government's actions.
Encouraged by the government's anti-NGO attitudes, law enforcement authorities fail to respond to neo-Nazi attacks against NGO activists and offices, creating a climate of impunity conductive of repeated attacks, death threats, and murders of human rights defenders.
Recommendations
We believe that the following measures are necessary:
immediately repeal amendments to the law on NGOs effective since August 2006; draft, jointly with NGO and the Council of Europe experts, and adopt new amendments of the NGO legislation, based on the Russian Constitution and on the freedom of associations principles recognized by the UN and Council of Europe;
stop nonlegal persecution of independent NGO and activists, and stop inappropriate use of anti-extremist and anti-terrorist legislation against them;
reverse unfair prison sentences meted out to NGO activists;
stop the authorities' hostile rhetoric targeting independent NGO and their cooperation with foreign and international organizations, and discontinue campaigns of discreditation in state-owned and state-controlled mass media;
put an end to inaction of law enforcement authorities and their failure to respond to threats and attacks by neo-Nazi and other aggressive groups against NGO activists and offices; ensure effective protection against such attacks and bring the perpetrators to justice;
ensure that the interpretation and application of domestic laws are consistent with the freedom of association and freedom of expression - in particular, ensure unhindered activity of human rights defenders and other NGOs in compliance with the 1998 UN Declaration on Human Rights Defenders;
11. State-sponsored Terror in the North Caucasus
In the North Caucasus, the Russian state has unleashed a large-scale terror campaign under the pretext of fighting terrorism.
The state is obligated to protect lives, fundamental individual rights and liberties, if necessary, by using its armed forces. However, the methods used in the North Caucasus by the top-ranking leaders of this country, the Russian uniformed forces, and the governments of certain republics in the North Caucasus region, have transformed a "counterterrorist operation" into a massive and terrible crime.
The indiscriminate and disproportional use of force by the federal troops, premeditated attacks against civilian targets and peaceful population, hindering exit from dangerous areas for civilians - all these actions have already resulted in massive deaths of innocent people.
Agents of the state kidnap and kill people. Thousands of victims have disappeared without trace in Chechnya, Ingushetia, and Dagestan. Illegal prisons still exist, and virtually all detainees and prisoners are tortured. During security operations in local villages, residents are killed and their homes looted. The absolute majority of such crimes remain unpunished. At the same time, prosecutions based on fabricated charges of terrorism continue on a massive scale. Russian authorities intentionally create a legal vacuum in the area of counter-terrorist operation.
The Chechen Republic witnesses an imitation of political process. Genuine political process is impossible in a situation of continued state-sponsored terror. Over the three recent years, a sinister "Chechenization of conflict" has been unfolding behind an appearance of "restored peaceful life." This transformation has aggravated violence and atrocities on both sides, increasing fears and vulnerability of the civilian population.
This modus operandi introduced by the Russian forces in the North Caucasus has been gradually spreading across the entire Russian territory.
The anti-terrorist campaign has affected many spheres of life in Russia. Under this pretext, laws are being changes - on the one hand, uniformed personnel and security agents have much more power, and on the other hand, individual rights and liberties are curtained, including electoral rights and the right to information. In fact, both the political system and the information space have collapsed in Russia.
We are convinced that respect for human rights and the rule of law are pre-requisites of public security, rather than a hindrance in achieving this important objective.
Recommendations
We believe that the Russian authorities must immediately:
ensure that anti-terrorist measures are consistent with international standards of human rights and humanitarian law, both in terms of laws and policies, and in terms of their enforcement;
repeal the fundamentally unfair and unlawful rule whereby the dead bodies of terrorist suspects are not handed over to their families for burial, even though their guilt was not established by court by the time of their death;
eliminate the practice of "disappearances" of suspects and detainees;
conduct thorough investigations of all human rights violations and bring the perpetrators to justice regardless of their ranks and positions;
give access to pre-trial detention prisons for members of international humanitarian organizations, including the International Committee of Red Cross;
initiate a genuine political process in the Chechen Republic, including free and fair elections, consistent with international standards. This should include a possibility for those separatists who condemn terrorism as a method of achieving political goals to form their own political wing willing to participate in elections and to seek power through political methods. No political process in Chechnya will be sustainable without including these forces.
12. Migration and Human Rights
In mid-2002, with the entry into force of amended Federal Laws on Russian Citizenship and on the Legal Status of Foreigners, hundreds of thousands former USSR citizens living in Russia faced becoming illegal immigrants and losing their fundamental social entitlements. In end-2003, amendments of the Law on Citizenship slightly improved their situation. However, the practice of immigration law enforcement is associated with massive arbitrariness and corruption. Absence of legal status faced by foreign nationals and stateless persons - including those who were raised and reached the age of 18 in the Russian territory - is a permanent barrier hindering their access to Russian citizenship. More than three million people lacking legal status in Russia are denied freedom of movement, employment opportunities and social assistance.
Of particular concern is the recently established practice of deportation and extradition to CIS countries. Courts mandate deportation, in violation of art. 8 of the European Convention, forcing the separation of families and sending parents away from their young children. Prosecutors order extradition to countries which use torture and death penalty, in violation of art. 3 of the European Convention. As a reminder, according to par.4, Art. 15 of the Russian Constitution, "[t]he universally-recognized norms of international law and international treaties and agreements of the Russian Federation shall be a component part of its legal system. If an international treaty or agreement of the Russian Federation fixes other rules than those envisaged by law, the rules of the international agreement shall be applied."
The past six months saw some positive developments in the Russian migration law. The Duma adopted in the third reading amendments to the Federal Laws on the Legal Status of Foreigners and on the Immigration Records of Foreigners and Stateless Persons - the amendments are designed to facilitate the inflow of workforce from the CIS countries. A Presidential Decree endorsed a Program for Voluntary Immigration of Compatriots to Russia.
Unfortunately, the new legal acts continue to ignore the interests of hundreds of thousands former USSR citizens who came to Russia before 2002. They remain illegal immigrants, lacking any opportunity of legalization.
Russia has virtually stopped granting asylum. The number of officially recognized refugees dropped from 290,000 in 1996 to 418 by mid-2006, while temporary asylum for just one year, without any social security, has only been granted to 1,020 people.
Most Russian nationals seeking asylum in other countries are former residents of Chechnya denied any possibility to move elsewhere in Russia. For many years, Russia fails to comply with the Guiding Principles on Internal Displacement adopted by the UN in 1997. Public safety is not ensured in Chechnya, but IDPs are forced to return to Chechnya against their will, because in other Russian regions authorities refuse to issue their identity papers, so they are denied employment, housing, health care and social security.
Recommendations
We believe that the Russian authorities must:
amend the Law on the Legal Status of Foreigners to grant legal status to former USSR citizens who lived in Russia on the effective date of the said Law;
give access to status determination procedures for all asylum seekers, including refugees sur place - e.g. Afghans living in Russia; develop and strengthen the system of granting asylum and grant it to nationals of other CIS countries, in particular to victims of political repression and discrimination in Uzbekistan and Turkmenistan;
ensure the issue of IDs to migrants by producing printed forms of such documents and making them available.
We appeal to the G8 leaders to promote and strengthen the system of international asylum by insisting on compliance with the UN Convention relating to the Status of Refugees by all states parties to the Convention, and on sharing the burden.
We believe that the following measures are necessary:
prohibit involuntary return of internally displaced persons (IDP) to their homes, while providing a possibility for their safe return;
resume taking claims for compensation from, and paying compensations to, residents of the Chechen Republic for their lost homes and property. Reconsider a possibility of increasing the amount of compensation and align compensations paid in and outside Chechnya.
We believe that the international community, in accordance with the Guiding Principles on Internal Displacement, must protect IDP, when their own state fails to offer the adequate protection.
13. Xenophobia and Racist Violence, Freedom of Conscience
Russia's legal system lacks effective mechanisms to counteract racial discrimination. In many cases, authorities practice racial discrimination against certain groups (such as Roma, Chechens outside Chechnya, and some ethnicities in Krasnodar Krai). Other serious concerns include discriminatory treatment of ethnic minorities and foreigners, and widespread racial profiling by police.
Massive ethnic xenophobia fuels political ethno-nationalist movements and hate crime. Nationalist propaganda is increasingly explicit, racist offences are more numerous and cruel, and their geography expands. On the other hand, virtual impunity of nationalist rhetoric and a lack of adequate measures to stop racist violence further legitimize ethno-nationalism in the public mentality.
The state's inability to counteract these catastrophic trends is not due to absence of tough legislation, but rather to poor performance of police, who often share the racial prejudice. We cannot deny that the state takes notice of the growing ethno-religious xenophobia, but authorities at all levels increasingly use it to advance an entirely different agenda - i.e. to limit civil rights and liberties. By doing so, they discredit the emerging anti-racist campaign and undermine an effective response to particularly threatening forms of xenophobia.
In contrast, anti-extremist, anti-fascist rhetoric and legislation are increasingly used to suppress independent media, civil and political activists, and become a key instrument of government's pressure against society.
In violation of the freedom of conscience, authorities selectively target religious groups which they perceive as "non-traditional." In most regions, local governments interfere with the activity of religious organizations through discriminatory treatment of certain religious associations, restricting the Roman Catholic parishes as well as Protestant and other faith-based communities in the performance of their service and mission. Religious denominations face particular difficulties in exercising their property rights. "Non-traditional" religions are also targeted by negative media campaigns, which frequently disseminate distorted, biased information. This non-legal classification of religions into "traditional" and "non-traditional" breeds religious xenophobia. Increasing violence and vandalism fueled by religious intolerance cause grave concerns.
Recommendations
We support a program proposed by the Russian Anti-Fascist Front established on 22 June 2006, and insist that:
the Russian Government must seriously consider the advice, offered on many occasions, concerning ways to counteract racism, xenophobia and discrimination in the law enforcement, education, mass media, etc.;
the Russian Government must recognize the existence of ethnic discrimination in Russia and encourage effective application of existing anti-discrimination provisions;
the Russian Government must immediately initiate the drafting of anti-discrimination legislation, involving experts of human rights groups;
the Russian Government must ratify international instruments against discrimination, including the 12th Protocol to the European Convention on Human Rights, establishing liability of public officials for discrimination;
Russia must immediately abandon the idea and practice of toughening legal provisions against extremism. Even the existing Law on Counteracting Extremist Activity is so repressive that it cannot and should not be applied in full. In the current situation of escalating massive xenophobia, it is preferable to suppress and punish only the most dangerous, violent acts, calls to violence and discrimination, and related organizing;
the Russian Government must consistently and explicitly condemn any attempts to use anti-extremist legislation inconsistently with its purpose, i.e. against civil society activists and independent media.
We urge Russia's G8 partners not only to support the Russian Government in efforts to combat racism and racial discrimination, but also to insist that the Russian laws and practices in this sphere are aligned with international obligations, both in terms of prohibiting various forms of discrimination, and in terms of protecting civil rights while suppressing racism and hate speech.
14. Persecution of Moslems and the Fight against Terrorism
Starting in the autumn of 2004, Russian authorities have used the pretext of "fighting Islamic extremism and terrorism" to target members of various faith communities with fabricated criminal prosecutions. Not limited to turbulent regions of the North Caucasus, prosecutions based on falsified evidence also take place in the Central Russia, the Volga region, and Siberia. In contravention of Russia's international obligations, authorities criminalize and prosecute expression of views on the social order, or possession of religious literature by Russian Moslems.
A number of recently adopted legal provisions against terrorism and extremism also cause grave concern - in particular, the vagueness of terminology, such as "involvement" in, or "assistance" to terrorism and extremism, allowing their application against a broad category of believers or, indeed, against any critic of abusive anti-terrorist operations or official anti-terrorist policies. The current procedure for finding certain groups to be terrorist contravenes Russia's human rights obligations, as the government's opponents are not only denied the opportunity to participate in relevant judicial hearings, but cannot even access the text of such judgments or appeal them in court.
We find it alarming that the Russian authorities refuse to investigate the abductions of Uzbeks living in Russia to smuggle them back to Uzbekistan where they face charges of Islamic extremism.
Recommendations
G8 partners should urge Russia to align its anti-terrorist and anti-extremist legislation with its international human rights obligations, while existing judgments based on such laws in the so-called "Islamic extremism" cases must also be reviewed in the light of the said international obligations. Cooperation with other countries' security agencies must be legally regulated.
15. Economic, Social and Cultural Rights
By art. 7 of the Russian Constitution, Russia is a social state. By art. 55 of the Constitution, no laws shall be adopted that cancel or derogate human rights, including social, economic and cultural rights, as well as civil and political rights. The reality, however, is different. The so-called "monetization of benefits" law drastically reduced the state's social obligations. In particular, the state is no longer obliged to provide minimum federal funding to support education, health care, and culture. These vital social spheres are gradually commercialized, and such commercialization may be further facilitated by the currently considered new draft Law on Autonomous Institutions.
Russia has failed so far to adopt a law establishing a mandatory minimum wage at no less than the subsistence minimum of a worker. It means that Russia effectively fails to comply with art. 7 of the International Covenant on Economic, Social, and Cultural Rights whereby the Contracting Parties agree that remuneration should provide all workers with a decent living for themselves and their families.
The new Housing Code and pursuant legislation curtailed state guarantees of free housing to low-income people, facilitated further growth of housing and utility tariffs, abandoned measures to prevent child homelessness, and imposed many other limitations on the right to housing.
The state has failed for 15 years to repay its internal debt. While officially recognizing all bank savings lost due to reform - in particular, deposits made with the RSFSR Sberbank before 20 June 1991, as internal debt payable by the state to its citizens, the government suspended the 1995 legislative reform designed to facilitate repayment. Moreover, laws on the federal budget spending establish priority of external debt (interest as well as principal), as opposed to repayment of internal debt to Russian citizens. Early repayment of Russia's debt to the Paris Club, while defaulting on its internal debt obligations is contrary to the interests of many Russians.
Recommendations
Russia should pursue responsible, socially oriented policies including a variety of both urgent and long-term solutions. We recommend the following in particular:
establish required minimum federal budget spending to support education, in particular university and postgraduate education, health care, science, and culture, at a level equal or higher than formerly established and repealed by Law No 122 of 22 August 2004;
restore and fully finance (in particular, through cutting the spending on state administration and uniformed forces) federal social obligations with regard to veterans, victims of political repression, children with disabilities (also financing all types of life-saving surgery), rural teachers and rural health care workers, and other groups of citizens in need of special protection;
establish a guaranteed minimum of widely accessible health care, educational, cultural, recreational and other public benefit services to be provided by state and municipal establishments even if they commercialize;
immediately adopt legal provisions establishing a mandatory minimum wage at no less than the subsistence minimum of a worker;
adopt policies and procedures needed for the implementation of the Federal Law on Restoration and Protection of Private Savings of Russian Citizens; establish internal debt repayment as a priority in the 2007 law on federal budget spending.