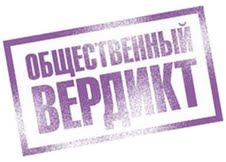 Roundtable "Counter-terrorism, Armed Conflicts and Human Rights" (Civil G8 Forum)
June 03, 2006 15:07
July 3, 2006
On July 3, 2006, a roundtable on human rights entitled 'Terrorism, Counter-Terrorism and Armed Conflicts' was held in Moscow within the framework of the Civil G8 Forum. The participants in this roundtable call on the leaders of G8 countries to acknowledge the grave dangers posed not only by international terrorism and localized armed conflict, but also by state violations of a range of human rights guarantees in the context of the 'War on Terror'.
Governments often fail to understand that respecting and upholding human rights enhances security, rather than hinders it.
As part of government counter-terrorism efforts, key human rights principles have been undermined. Government policies and actions have resulted in a wide range of human rights violations, including: torture or other ill-treatment; unlawful killings; unfair trials; arbitrary detention including secret detention; enforced disappearances; denial of the right to international protection for refugees, including violations of the principle of non-refoulement; unlawful discrimination; renditions or expulsions of people to countries where they risk serious human rights violations; curtailment of freedom of expression and attacks on human rights defenders.
States have an obligation to take measures to prevent and protect against attacks on civilians; to investigate such crimes; to bring to justice those responsible in fair proceedings; and to ensure prompt and adequate reparation to victims. An integral part of fair proceedings is to ensure that anyone arrested or detained on reasonable suspicion of having committed an offense -- regardless of the real or imputed motivation for its commission, or whether the crime is classified as a "terrorist offense" or not -- is charged promptly with a recognizable criminal offense or released. However, the absolute necessity for states to ensure that all counter-terrorism measures be implemented in accordance with international human rights, refugee and humanitarian law has repeatedly been made clear by the U.N. Security Council, the European Court of Human Rights, and the Committee of Ministers of the Council of Europe, among others.
Among the states that have undermined international human rights and humanitarian law in the name of the "war on terror" and on the grounds of national security are members of the G8, which should be setting an example in their respect for and promotion of human rights. Examples of the most egregious violations include:
• The use of torture and other ill-treatment -- particularly in conflict situations in Iraq (for example, at Abu Ghraib), in Afghanistan, in Chechnya and in several other regions of the Northern Caucasus in Russia, and in secret prisons run by the U.S. Central Intelligence Agency (CIA) -- and the use of evidence in court proceedings that has been obtained as a result of torture;
• Extradition and deportation of individuals to countries where they may be subject to torture (including when diplomatic assurances are used, as with the U.S. and the U.K.), grossly unfair judicial proceedings, and/or the death penalty (as with, for example, the extradition and deportation of Uzbek asylum seekers by the Russian Federation as part of counter-terrorist cooperation with Uzbekistan);
• The use of arbitrary detention in places such as Guantanamo Bay, the secret prisons run by the CIA, and the secret prisons in various parts of the Northern Caucasus;
• The enforced disappearance and extrajudicial execution of individuals detained by official law enforcement agencies in the Northern Caucasus, especially in Chechnya;
• The impunity of military, law enforcement, and intelligence officials responsible for human rights violations and crimes committed in the context of the "war on terror";
• The indiscriminate use of force in "counter-terrorism operations" in Iraq and Chechnya;
• The erosion of democratic institutions and the attempts to establish control over civil society under the banner of the "war on terror" in Russia;
• The marginalization of the Muslim community in many G8 countries and restrictions on their freedom of religion;
• The flouting of standards of international humanitarian law, both in international conflicts, for example in Iraq and Afghanistan, and in internal conflicts, for example in the North Caucasus;
• The refusal of states to cooperate with new universal and effective legal mechanisms such as the International Criminal Court (ICC), or to cooperate with the International Committee of the Red Cross (ICRC);
• Additional curtailment of individual rights, in particular, in the U.S. and other Western countries (including violations of the rights to privacy and freedom of expression) and in Russia (including the curtailment of electoral rights).
Rather than stopping terrorism, abusive counterterrorism policies may serve to increase support for terrorist groups. Such policies are counterproductive, and do not promote real security.
The lack of a clear international legal definition of "terrorism" is another issue of concern. The elaboration of such a definition would promote effective action against terrorism and would discourage states from crafting their own, overly broad definitions, which may serve agendas distinct from fighting terrorism.
Participants in the Civil G8 roundtable "Terrorism, Counter-Terrorism, and Armed Conflict" call on all G8 countries to:
• Reaffirm their commitment to democratic values and human rights standards, and to their effective implementation;
• Publicly review their domestic counter-terrorism legislation, including declarations of states of emergency and other national security laws, with an emphasis on internationally-accepted principles of exceptionality, proportionality and necessity when derogating from or limiting human rights;
• Implement measures to address impunity for violations of human rights, including those committed by members of military forces, regardless of their rank;
• Ensure that all criminal laws -- including those adopted to deal with "terrorist acts" and "terrorist groups" -- are as precise, unequivocal and unambiguous as possible regarding the conduct that is proscribed;
• Stop carrying out extraditions and deportations, including those involving diplomatic assurances, to countries where the individual may be subject to torture, grossly unfair judicial proceedings, and/or the death penalty;
• Reaffirm that torture is prohibited under all circumstances and that all states have an obligation not only to refrain from torture and other ill-treatment, but also to effectively prosecute such abuses and prevent them from occurring;
• Ensure that all counter-terrorism operations, including operations aimed at the rescue of hostages, are conducted in a manner that minimizes loss of civilian life;
• Ratify without delay the Rome Statute, integrate it into domestic law, and cooperate fully with the ICC;
• Cooperate fully and comply with recommendations of the ICRC;
• Press for the swift adoption by the U.N. General Assembly of the newly-drafted Convention on Enforced Disappearances, and its subsequent ratification by U.N. member states;
• Commit themselves to respect and guarantee the freedoms of association and expression, including, in particular, the right of human rights defenders to work without hindrance, in accordance with the 1998 U.N. Declaration on the Protection of Human Rights Defenders;
• Cooperate with independent civil society organizations, in particular, by establishing mechanisms for greater transparency and increased accountability to the public of military, law enforcement and other security agencies.
The roundtable was organized by Human Rights Center "Memorial" and Center "Demos" with the participation of representatives of Russian and international human rights organizations and a range of independent experts.
A list of registered participants is attached:
List of international participants:
1. Joanne Mariner
Human Rights Watch, Director, Terrorism and Counterterrorism Program
2. Halya Gowan
Amnesty International, Deputy Programme Director, Europe and Central Asia
3. Victoria Webb
Amnesty International, Russia researcher
4. Maureen Kate Byrnes
Human Rights First, Executive Director
6. Noam Lubell
The Harry S Truman Institute for the Advancement of Peace, Researcher
7. Aideen Margaret Gilmore
Committee on the Administration of Justice, Research and Policy Officer
8. Philip Royston Leach
European Human Rights Advocacy Center, Director; Senior Lecturer in Law, London Metropolitan University; Solicitor
9. Brigitte DuFour
International Helsinki Federation, Deputy Director
10. Antoine Bernard
Federation Internationale des Ligues des Droites de l'Homme (FIDH), Director
12. Berit Lindeman
Norwegian Helsinki Committee
13. Roisin Pillay
Legal Officer for Europe, International Commission of Jurists
List of Moscow-based participants:
1. Vil Kikot' (lawyer, legal scholar)

2. Sergei Nasonov (Independent Council for Legal Expertise, expert)
3. Alexander Cherkasov (International Society "Memorial", researcher)
4. Oleg Orlov (Human Rights Center "Memorial", Chair of the Board)
5. Tatiana Kasatkina (Human Rights Center "Memorial", Executive Director)
6. Natalia Kravchuk (Human Rights Center "Memorial", lawyer)
7. Lida Yusupova (Human Rights Center "Memorial", lawyer)
8. Alexander Petrov (Human Rights Watch/Moscow Bureau, Deputy-Director)
9. Tatiana Vorozheikina (Moscow Higher School of Social and Economic Sciences)
10. Tanya Lokshina (Center "Demos", Chair)
11. Sergei Lukashevsky (Center "Demos", Director)
12. Ole Solvang (Russia Justice Initiative, Director)
13. Doina Straisteanu (Russia Justice Initiative, Legal Director)
14. Alexander Mnatsakanyan (Center "Demos")
15. Sergei Kovalev (International Society "Memorial", Human Rights Institute)
List of Russian Regional Participants
1. Katya Sokiryanskaya (Human Rights Center "Memorial"/Grozny)
2. Usam Baisaev (Human Rights Center "Memorial"/Nazran', researcher)
3. Ayub Salmanov (Human Rights Center "Memorial"/Gudermes, head of bureau)
4. Arsen Sakalov (Russia Justice Initiative/Nazran', head of bureau)
5. Ruslan Badalov (Chechen Committee for National Salvation, Nazran', director)