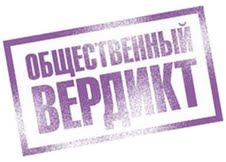 Article 12
November 29, 2006 08:09
Each State Party shall ensure that its competent authorities proceed to a prompt and impartial investigation, wherever there is reasonable ground to believe that an act of torture has been committed in any territory under its jurisdiction.
12.1.          Based on its consideration of Russia's 3d Periodic Report, the Committee noted "the insufficient level of independence and effectiveness of the prosecution authorities, due, as recognized by the State party, to the problems posed by the dual responsibility of prosecutors for prosecution and oversight of the proper conduct of investigations." In view of these findings, the Committee recommended to "ensure prompt, impartial and full investigations into the many allegations of torture reported to the authorities and the prosecution and punishment, as appropriate, of perpetrators."
12.2.          We need to note that since the consideration of the 3d Periodic Report, the number of investigations into the allegations of torture and ill-treatment has increased. Also, there has been an increase, as compared to the previous reporting period, in the number of law enforcement officers prosecuted for these offences. These developments are due primarily to better public awareness and to the active work of human rights group to counteract the impunity of torture; victims of torture and ill-treatment increasingly seek justice and insist on investigations, benefiting from the assistance of human rights lawyers.
12.3.          Unfortunately, these developments cannot be regarded as progress made by the Russian Federation in meeting its obligation to conduct prompt and impartial investigations into allegations of torture. Currently, just as in the previous reporting period, prosecutors often fail to initiate investigations into reports and evidence of torture. On the contrary, victims sometimes spend years trying to get the authorities to investigate, challenging unlawful and unfounded refusals to initiate investigation or decisions to close it.
12.4.          It has been stated before and can be repeated that the absence of effective investigation into allegations of torture is a problem of law enforcement, rather than that of the law. However, we should note that a number of laws and instructions that establish procedures or crime reporting, fail to take into consideration the specifics of torture, whereas special guidelines on acceptance and proceeding of torture reports are not available in Russia.
12.5.          We describe below some key problems associated with the failure to meet the obligation to investigate effectively any allegation of torture.  
Responding to evidence of torture
12.6.          The Federal Law "On the Prosecution Authorities of the Russian Federation"; the Criminal Procedure Code, and instructions issued by the Prosecutor General of the Russian federation grant prosecutors broad powers to initiate fact-finding with regard to offences – whether those in preparation, in the process of being committed, or already committed - to review reports of offences and to investigate. These norms can apply to torture in the same way as to any other offence.
12.7.          A potentially effective mechanism is in place enabling prosecutorial oversight of compliance with applicable legislation in the context of acceptance, registration, and responding to reports of offenses, including reports of torture.
[1]
12.8.          A procedure is available whereby health professionals in emergency care units and traumatology centers must report evidence of bodily injuries to law enforcement authorities. Under this procedure, all health care establishments, regardless of departmental affiliation and form of ownership, must immediately report to police on duty all admittances of patients with bodily injuries resulting from violence, including unconscious patients with injuries.
[2]
Potentially, this procedure should ensure that evidence of torture, cruel and degrading treatment is effectively reported to the state's competent authorities, but it does not happen.
12.9.          As follows from a survey of health professionals by Levada Center
[3]
commissioned by the Public Verdict Foundation and covering 42 Russian cities
[4]
, most health professionals have had patients injured by law enforcement officers (obviously, some of these injuries were caused by ill-treatment or torture). Thus 77% of ambulance doctors surveyed and 87% of traumatology centers doctors surveyed reported having treated victims of abuse committed by law enforcement agencies. According to medical doctors, at least one victim out of two, or even more, ask them not to report the injuries to law enforcement authorities. It is obvious that victims of ill-treatment by police believe that reporting the injuries to authorities may cause even more harm, rather than help them defend their rights. We can understand the reasons behind the victims' fear. As shown by findings of the same survey of health professionals, out of all members of law enforcement agencies, police are the most frequent perpetrators of ill-treatment, while the reporting procedure requires that health professionals report injuries to the nearby police station. The fact that the victim of police abuse seeks medical assistance is reported to the same police who abused the victim or to their colleagues. 
12.10.      Equally alarming is the fact that 14% of the medical doctors surveyed reported cases where law enforcement authorities, government bodies or the administration of health care establishments instructed them not to make any records of the injuries or not to report the injuries allegedly caused by law enforcement agents. Human rights groups have also documented facts of pressure against health professionals helping victims of torture or ill-treatment. 
The Krasnodar Organization "Mothers in Defense of the Rights of Those Arrested, Under Investigation and Convicted" reports that detainee N, after being beaten by police in a Krasnodar sobering-up station, needed emergency medical assistance: he was bleeding and vomiting. Police called an ambulance and demanded that the medical staff of the ambulance do not make records of the injuries but instead diagnose surrogate alcohol poisoning. N was hospitalized and treated for poisoning. As a result, N did not have the surgery he urgently needed and died of hepatic artery rupture. 
12.11.      The legally established procedure whereby health professionals must report all evidence of torture to authorities does not ensure that such reporting takes place every time in practice, so it is ineffective.
12.12.      Laws and departmental acts establish mandatory procedures of recording bodily injuries, including those suggestive of cruel and inhuman treatment or punishment and torture, at admission into custody of someone arrested for administrative offences or crimes.
[5]
12.13.      Human rights groups point out that as compared to the previous reporting period, the staff of detention centers – Investigation Isolators of the Ministry of Justice (SIZO) and Temporary Isolators of the Ministry of Interior (IVS) – are more active in identifying and documenting bodily injuries found on detainees brought by police to detention facilities.
For example, in July 2005, the administration of SIZO in Nizhny Novgorod documented bodily injuries sustained by Mr. Salikhov brought to SIZO from a police station. Salikhov reported that the injuries were the result of police torture.
12.14.       At the same time, according to human rights groups in Perm Krai and Krasnodar Krai, the staff of SIZO and IVS do not always carry out their responsibilities of identifying and documenting injuries of detained and arrested persons.
12.15.       By law, the finding of bodily injuries on a detainee admitted to IVS or SIZO should trigger a review to find out the circumstances which caused the injuries. According to official comments received by members of the International Helsinki Federation delegation visiting pre-trial detention facilities in Moscow in February 2004, whenever a medical doctor in SIZO finds bodily injuries on new admittances, s/he must report them to the director of SIZO. Based on this report, the director of SIZO may decide to initiate an internal investigation. The director of SIZO may also decide to forward the findings of the internal investigation to the prosecutor. However, administration of visited detention facilities could not recall cases when they did so. …..
12.16.       While noting an improvement in the situation with documenting bodily injuries on detainees admitted to SIZO and IVS, human rights groups in recent years have not heard of any criminal prosecutions based on evidence of bodily injuries reported by SIZO. It is possible that the reason behind it is the ineffective current procedure of reporting bodily injuries. It is true, however, that improved detection of injuries at admittance to IVS and SIZO helps victims of torture and ill-treatment who file complaints with prosecutors. 
12.17.       It is assumed that a prosecution officer visiting police stations and IVS as part of their oversight function and questioning detainees must respond to an oral complaint or to visible signs of violence. But in practice, they do not always comply with the obligation to respond to oral complaints.
Prosecution officer B. (Naberezhnye Chelny, the Republic of Tatarstan), on 2 September 2003, while carrying out a mandatory prosecutorial review of cells for administrative detainees, received an oral report from unlawfully detained Mr. Shishkin about torture he had been subjected to the day before, and the resulting bodily injuries, including a broken jaw. The prosecution officer referred Shishkin to a medical facility, but failed to take any measures to review the complaint and to document the evidence of torture. As a result, prosecution authorities have so far failed to identify the police officers who inflicted bodily injuries to Shishkin.
12.18.       Human rights groups have documented only one case of a prosecution officer reporting torture against a criminal suspect.
On 31 January, 2005, the Bezhetsk Inter-district Prosecution Officer in Tver Oblast received a report from a prosecutor overseeing procedural compliance of the Ministry of Interior and Ministry of Justice officers; the report stated that on 24.11.2004, in the course of a law enforcement operation, members of OMON (special purpose police unit) detained nine citizens, six of whom (A.V.Ratnikov, M.N.Sidorenko, V.N.Terentyev, D.V.Zuyev, V.V.Novikov, and R.V.Kavunets) sustained bodily injuries of various degrees of severity, and their personal belongings and money were seized. Within the legally established timelines, on 10 February 2005, the Bezhetsk Inter-district Prosecution Officer in Tver Region instigated criminal proceedings into abuse of power and intentional infliction of serious harm to health.
12.19.      Prosecution bodies also have specialized departments overseeing the legality of the execution of punishments. Staff members of these departments regularly visit pre-trial detention and penitentiary facilities of the Ministry of Justice. During such visits, prosecution officers can detect evidence of torture, cruel and degrading treatment and respond by initiating a review or a full-scale investigation. There is very little public information about the outcomes of such prosecutors' activities. In his 2004 report, the Russian Prosecutor General disclosed some of the gross violations detected by prosecutors inspecting the conditions of detention, including insufficient supply of food to detainees, holding detainees in cold cells, etc. However, the Prosecutor General did not mention any detected facts of violence against detainees. Information that detainees and their families share with human rights groups suggests that prosecutors visiting penitentiary facilities do not always conduct a careful review of the situation in the facility and sometimes fail to make direct contact with the prisoners (see Art. 13 of the Alternative Report for details). It appears that prosecution officers who fail to make appropriate use of their power to inspect various premises in penitentiary facilities and to obtain first-hand information from prisoners sabotage their own ability to detect signs of torture and other forms of ill-treatment, which are not caused by physical conditions of detention.
Investigation into alleged incidents of torture
12.20.       So in a limited number of incidents prosecution bodies initiate reviews and investigations based on evidence of torture. Much more often, however, reviews and investigations are triggered by complaints of torture filed with prosecution authorities by victims or their family members. 
12.21.       By law, a complaint is processed in two stages: a review and a preliminary investigation. A review is undertaken to determine reasons and grounds for criminal proceedings and a full-fledged investigation. An investigation is launched to collect evidence of the crime and to identify the culprit. It may lead to an indictment – if the investigators find that there has been a crime and collect evidence against specific suspects – or to a decision to close the investigation. The review stage is optional. Where the fact of crime is obvious, investigation must be launched immediately.
12.22.       The key principles of investigation provided for in the criminal procedural legislation in force are in general compatible with the international standards of effective investigation. The Criminal Procedure Code provides that prosecution bodies must "
take measures envisaged by this Code to ascertain the occurrence of the offense and expose the person or persons guilty of committing the offense."
[6]
It is also provided that the prosecutor and the investigator
must evaluate evidence pursuant to their inner conviction resting upon the aggregate of evidence available in the criminal case, being guided at that by law and conscience
.
[7]
12.23.       The Criminal Procedure Code sets out the timelines for reviews and investigations in criminal proceedings. Review (inquiry) of a crime report can take up to 3 days, or up to 10 days in exceptional cases.
[8]
Investigation can take up to 2 months, with a possibility of additional investigation of up to one month.
[9]
In exceptional cases these deadlines may be extended.
[10]
12.24.       Unfortunately, official statistics of registered reports of torture, cruel and degrading treatment and investigation of such crimes either do not exist or are not published. In such circumstances, the only way to measure effectiveness of torture investigations is to refer to data provided by NGOs. As an illustration, we can quote data collected by human rights groups on investigations of complaints against police torture in 11 Russian regions: the republics of Marii El, Komi, Bashkortostan, Tatarstan, Krasnodar Krai, Perm Krai, Nizhniy Novgorod Region, Chita Region, Orenburg Region, Sverdlovsk Region and Tver Region.
Out of 76 arguable reports of torture (with medical records and other evidence supporting the applicant's claim) documented by human rights groups in the said regions in 2002, official investigations established the fact of crime and the culprits only in 20 cases. In 2003, official investigations determined the facts of torture in 11 out of 154 cases; in 2004, in 47 out of 199 cases; and in 2005, in 33 out of 114 cases.
12.25.       With a reservation that these data are incomplete, we can nevertheless conclude that at the average, investigators find the facts of torture and identify public officials responsible for torture in 30% of all arguable complaints of torture filed. These rates are disproportionally low if compared to the overall rates of investigated crimes. For example, according to the 2005 data provided by the Russian Minister of Interior, 84% of murders and attempted murders and 74% of offences involving serious damage to health were successfully investigated. It appears obvious that this difference in the rates of investigation cannot be explained only by objective difficulties faced by investigators due to the specifics of such offenses as torture and ill-treatment. Data collected by human rights organizations show that official reviews and investigations of complaints about torture often fall short of required performance standards. We describe below some common examples of the prosecutors' failure to comply with principles of effective investigation.
Non-compliance with the principle of thorough investigation
12.26.       In the investigation of torture complaints, evidence collection is one area where failure to act often occurs. The investigator is expected to collect proactively all evidence available. However, in investigating incidents of torture and other ill-treatment, prosecutorial investigators do not always perform the actions necessary for evidence collection.
We can quote an example of investigation into the killing of Mr. Khairullin, in September 2002. He was hospitalized in a coma and with bodily injuries after being held in Tukayevsky Police Station (Naberezhnye Chelny, Tatarstan). For more than three years, investigatory bodies failed to undertake the necessary actions to determine the causes of Khairullin's injuries, characteristics of objects used to inflict the injuries; they have failed to verify allegations supported by evidence that a gas mask was put on Khairulling to suffocate him. No search was conducted in the room where Khairullin was questioned.
On 6 August 2005 in Nizhniy Novgorod, a criminal investigator of the Moskovsky District Prosecution Office refused to open a criminal investigation into a torture complaint brought by Mr. Salikhov. The investigator failed to question the eyewitnesses identified in the application (about 15 people), failed to assess medical records evidencing the applicant's bodily injuries. Mr. Salikhov's representatives challenged the denial of prosecution and a superior prosecutor overruled the denial as unlawful and unfounded.
12.27.       Illustrating the lack of proactive response to allegations of torture, we can quote Mr. Anoshin's case in Nizhniy Novgorod.
A prosecutorial investigator in charge of investigating the death of Mr. Anoshin resulting from suffocation in a police station asked the lawyer of Anoshin's widow to provide a list of measures needed to investigate the crime.
12.28.       Even in cases where applicants point out the sources of evidence to investigators and request specific investigative actions, investigators do not always conduct such actions or fail to do so in time. Sometimes investigators offer false reasons alleging that it is impossible to question certain individuals or to include certain documents in the case file.
For example, during investigation of complaints brought by Mr. Mikheyev against torture by police (Nizhniy Novgorod), the victim's representatives requested questioning of witness V. who could provide information on Mikheyev's bodily injuries. A prosecutorial investigator granted the request, but refused to question the witness himself. Instead, he delegated the questioning to the same police station where Mikheyev had been tortured.  The officer appointed to perform the questioning was O. who allegedly participated in the torture.  This police officer reported that he had tried several times to question V., but could not find him at his residence. The investigator did not double-check the information received from police officer O. and decided to drop the investigation. Subsequently, V. told Mikheyev's representative that he had never left his residence, being a wheelchair user due to a disability. Someone who introduced himself as investigator had phoned him once saying that he needed to talk to him. V. agreed to answer the questions, but no one called him back, and the expected questioning never took place.    
  Unjustified delay of investigation
12.29.       The law enables prosecutors for prompt investigation of torture incidents. However, human rights organizations know very few cases where prosecutorial bodies found characteristics of crime in the actions of people guilty of torture, and immediately initiated criminal prosecution, without being urged to do so by the victims or by human rights groups.
Thus, within 24 hours of receiving information from a medical establishment about student Likhachyov who was admitted to the clinic and subsequently died of bodily injuries characteristic of torture, the prosecutor's office in Yoshkar-Ola determined the circumstances of the torture; the perpetrators – police officers of Zarechny Police Station of Yoshkar-Ola - were promptly detained and taken into custody, faced charges and were arrested within the next 24 hours. 
12.30.       Examples of prompt prosecutorial response to incidents of torture reported by individual citizens and documented by human rights organizations are also rare. 
Police officers Ushkov and Khalitov who tortured under aged teenage orphan Pavlov while in a summer camp were convicted within three months of the incident. Criminal investigation opened against them by prosecutorial bodies was promptly and effectively completed within timelines established by law (the Republic of Tatarstan).
12.31.       In some cases documented by human rights groups, prosecution bodies failed to investigate promptly enough.
12.32.       As mentioned above, in some cases investigators delay taking necessary investigative actions without a good reason, which delays the entire duration of investigation.
For example, for 18 months that elapsed since the start of investigation into Mr. Mikheyev's (Nizhniy Novgorod) torture complaint, prosecutors refused to identify and question the patients and doctors of the hospital where the victim was given medical assistance. By the time prosecutors carried out these actions following numerous complaints by Mikheyev and his representative against prosecutorial inaction, witnesses had forgotten some of the details.
12.33.       Besides, sometimes prosecution officers fail to meet legally established procedural time limits. They take ten, rather than three days to review the grounds of torture complaints. Similarly, prosecutors do not always meet the deadlines established for investigation.
The city prosecutor of Pavlovo, Nizhniy Novgorod Region, on three consecutive occasions – on 4, 12 and 24 February -  satisfied the requests of his senior assistant of extending to 10 days the deadline for reviewing a complaint made by Mr. Kanakhin (he reported torture by police).  The entire duration of this preliminary review was 31 days, although part 3 art. 144 of the Criminal Procedure Code allows extending the deadline for initial decision based on a crime report only once for 7 days (i.e. up to 10 days total).
12.34.       Unjustified delays with investigating torture complaints in some cases are due to unlawful decisions of prosecutorial investigators to drop the investigation.
For example, on 3.07.2005, a prosecutorial investigator of Ingodinsky District, Chita, unlawfully suspended investigation into a torture complaint by under aged Golovin. By that time, the investigation had not had enough time to determine all circumstances of the event, so the reasons and possibilities of continuing the investigation had not terminated. All investigative activity was stopped for a month and a half, before a superior prosecution authorities resumed the investigation. No reasons for the suspension of investigation were provided to the victim's representatives.  
Biased evidence assessment, unfounded decisions in torture cases
12.35.       Analysis of decisions made by prosecution bodies based on findings of torture investigations shows that prosecutorial officers often assume the complaint to be false. Evidence of torture (such as bodily injuries) is sometimes ignored by investigators.
A prosecutorial investigator in Ingodinsky District, Chita Region, unlawfully refused to open criminal investigation on 7 June 2004 into a complaint by Ms Golovina who reported that her son had been beaten by police. In his decision – which was later overruled by court – the investigator concluded that Ms Golovina's plan was "to defame" the police officers.  The reason given for this conclusion was that Golovina complained about the police abuse a month and a half after her son's arrest (to note, law does not establish any deadline for torture complaints).
On 30 December 2002, an assistant prosecutor in Yoshkar-Ola justified his denial of criminal investigation into Mr. Orlov's torture complaints saying that the victim filed his complaint when he faced criminal charges, so his complaint was just a trick to protect himself from prosecution.
12.36.       Besides, in some cases prosecutors refuse to believe witnesses who are not from the police and readily accept any statement made by police officers, including those who are identified by the victim as perpetrators of torture. Sometimes prosecution bodies simply ignore evidence supporting the victim's case. Generally, conclusions made by prosecution bodies based on their investigation of torture complaints do not always offer a convincing and consistent picture of events.
The Prosecution Office of Lazarevsky District, Sochi, justified their decision to deny the victim's complaint and argued their case before the court referring only to the statements of police officers Basik and Fomenko who claimed that the victim had beaten himself up, in their presence, in the police station, causing himself multiple bruises of various body parts, breaking his own nose and ribs.
Investigating Mr. Ochelkov's complaint of being beaten at the police station in  Zavolzhye, Nizhniy Novgorod Region, the investigator found that nobody had beaten Ochelkov, but the victim hit his head on a bookshelf. The investigator failed to notice that police officers never mentioned the detainee hitting his head. Besides, the investigator ignored the fact that forensic medical experts examining Ochelkov found, in addition to head injuries, numerous bruises on his arms, legs, and torso. It is obvious that these injuries could not have been caused if the victim had only hit his head once on the bookshelf.
Absence of legal remedies against failure to conduct an effective investigation; throwing the victim back and forth between authorities ('ping pong')
12.37.       As described above, reviews and investigations of torture complaints are not adequate and are often delayed without sufficient reason. Moreover, inadequate reviews and investigations often result in unfounded decisions denying a torture complaint without sufficient argumentation or evidence.
12.38.       Lack of appropriate investigation or review and an unfounded decision to deny a torture complaint can be challenged in a superior prosecution body or in court. Human rights groups point out that in many cases, superior prosecution instances and courts side with the plaintiff, overrule unlawful decisions and send the case file back for additional review or investigation. Frequently these authorities point out specifically what needs to be done in terms of investigation or review. These instructions are not always complied with, additional review or investigative actions are not carried out in many cases, but it does not prevent investigators from making unfounded decisions once again. The applicant would again challenge the unlawful decision; a court or a superior prosecution authorities would agree with the applicant and send the case back. This vicious circle, or 'ping pong' tactics of throwing the victim back and forth between authorities can last for years without final resolution of a torture complaint.
For example, proceedings on Mr. Issakov's complaint of torture by police of the organized crime department in Nizhniy Novgorod lasted for more than three years. Over this time, a number of decisions were taken and then overruled by a higher authority: a decision to deny prosecution and four decisions to drop the criminal case. The process of challenging the unlawful decisions and having them overruled took more time than the investigative actions.
12.39.       This 'ping pong' tactics is facilitated by impunity of investigators who fail to comply with rules of effective investigation. Higher prosecutors do not apply supervisory powers given to them by the Federal Law "On the Prosecution Authorities of the Russian Federation" and the Criminal Procedure Code to suppress violations committed by their subordinate prosecutors and investigators. Prosecutors overrule obviously unlawful procedural decisions and stop at that; by doing so, they avoid their responsibility under the Federal Law "On the Prosecution Authorities of the Russian Federation" to determine the reasons why an investigator or a subordinate prosecutor fails to carry out their duties and make them liable in case of wrongdoing.
12.40.       Usually, there is no liability for prosecutorial officials responsible for many unfounded procedural decisions affecting victims' rights. Although multiple violations of people' rights through denials of effective investigation were documented by human rights groups in the Republic of Marii El, the Komi Republic Bashkortostan, Tatarstan, Krasnodar and Perm Krais, Nizhniy Novgorod Region, Chita Region, Orenburg Region, Sverdlovsk and Tver Regions, there were only a few rare cases of investigators and prosecutors being disciplined for repeated unlawful procedural decisions in torture cases. No official data on the number of times superior prosecution instances have detected wrongdoings by their subordinates, and the types of wrongdoings detected, are available to human rights organizations involved in the preparation of this report.
 Impartiality of investigation
12.41.       The main reason why investigations of complaints against police torture are often ineffective is the prosecution authorities lack of independence.
12.42.       By law, the prosecution authorities have dual responsibility for prosecution and oversight of the proper conduct of investigation, inquest, and operative-search activity.
[11]
As part of their responsibility for criminal prosecution, prosecutors investigate different types of crimes
[12]
and act on behalf of the state as public prosecutors in court, including cases investigated by other agencies (e.g. police).
[13]
By acting as public prosecutor in court, a prosecution official builds his/her case on evidence collected through investigation and operative-search (detective) work. By exposing violations (including torture) committed in the course of investigation and detective work, prosecutors challenge the evidence and so undermine their own case in court.
12.43.       The conflict between these two responsibilities: prosecution and oversight of the proper conduct of inquest and investigation is resolved in favor of strengthening the case of prosecution in court, rather than looking into complaints brought by suspects and defendants. Interviews with prosecution officials in 10 Russian regions
[14]
showed that they consider prosecution of criminals to be their main function. As to oversight of the proper conduct of investigation, inquest and detective work, they tend to believe that their main focus should be proper record-keeping and documentation of offences, rather than protecting suspects and defendants from abuse. A number of respondents – prosecution officials - referred with contempt to people's complaints against police, explaining that suspects and defendants use complaints (including complaints of torture and illegal pressure) as a trick to avoid responsibility for the offence or to vent their anger about being prosecuted.
12.44.       This problem, inter alia, causes concerns of the Presidential Human Rights Commission. In an explanatory note accompanying a set of reforms designed to improve governmental, judicial and civil society-based ways to ensure compliance by law enforcement and other uniformed personnel with the rule of law and human rights, the Commission mentions the conflict of interests arising from the dual function of the Prosecution authorities and resulting in impunity of torture and other human rights violations. 
12.45.       We hold that the Committee's recommendation to ensure prompt, impartial and full investigations into many allegations of torture reported to the authorities and the prosecution and punishment, as appropriate, of perpetrators has not been carried out by the Government in full. No measures have been taken to improve impartiality of investigation.
Investigation of torture in penitentiary institutions
12.46.       Abuse of prisoners by administration of penitentiary facilities, as a rule, has nothing to do with facilitating criminal investigation. Therefore, we could assume that prosecutors, not being in a chain-of-command type of relationship with penitentiary institutions, and not depending on the penitentiary for their prosecutorial function, should investigate allegations of torture in penitentiary institutions more effectively than complaints of torture by police.
12.47.       Similarly to investigations of torture by police, no country-level official statistics are available on investigation of such complaints against the penitentiary personnel. A very small number of human rights organizations in Russian regions have been able to obtain data from prosecution bodies concerning their response to complaints of torture in penitentiary facilities.
A letter from the Tver Region Prosecution Office in response to an enquiry by the Tver Memorial Society said that in the first six months of 2005, prosecutors received 175 complaints against the penitentiary authorities, only six of which were found arguable. According to the Prosecution Office, annually they receive between 15 and 20 applications from prisoners complaining of ill-treatment by the administration of penitentiary facilities. Nevertheless, the Prosecution Office said that in 2002, 2003, 2004, and 2005, no criminal offenses against prisoners' life and health were committed in penitentiary establishments in Tver Oblast. No criminal investigations were opened, and no cases were referred to court.
12.48.       It is possible that all complaints of torture or ill-treatment filed by prisoners in Tver Region were unfounded. However, it is also possible that there has been no effective investigation into prisoners' complaints.
12.49.       Human rights organizations across Russia have documented a limited number of criminal prosecutions against penitentiary personnel charged with ill-treatment of prisoners and other official crimes. Such cases, however, are rare and substantially fewer than prosecutions against perpetrators of torture in the police.
12.50.       A review of concrete examples of prosecutorial response to complaints of torture in penitentiary establishments would be helpful in providing a more accurate picture of investigation practices. However, human rights organizations often lack access to findings of official reviews and investigations and can only make conclusions from official information provided by prosecution offices and from repeat complaints filed by prisoners.
For example, the Movement for Human Rights reports that on 16 September 2002, personnel of SIZO No 1 in Irkutsk beat 53 prisoners during a search. The Irkutsk Region Prosecution Office immediately announced abuse of power by SIZO personnel. They decided to prosecute. However, on 20 September, i.e. four days into the investigation, the Prosecution Office found that the penitentiary staff "used methods of restraint in accordance with the law." It remains unclear how the prosecutors managed to organize questioning and medical assessment of the 53 victims within such a short time - and if they performed these actions at all.
The Memorial Human Rights Commission of Komi Republic reported that the Komi Republic Prosecution Office refused to undertake any serious investigation into human rights violations in the penitentiary. For example, having investigated an incident of prisoner abuse in OS 34/1 penitentiary facilities on 3 April 2003, the Komi Republic Prosecution Office said that the facts of beating following self-infliction of injuries by prisoners were not confirmed. The prosecutors did admit the use of force, but found it acceptable, even though it involved personnel jumping on the backs of prisoners.
12.51.       Based on this and other examples of prosecutorial response to reports of torture and ill-treatment in the penitentiary, we can conclude that reviews and investigation of such reports suffer from the same defects as reviews and investigation of police torture. Such reviews are not careful enough, and their findings appear biased and unconvincing. In addition, for a prisoner to challenge an unfounded prosecutorial decision and to insist on proper investigation is even more difficult than it is for a victim of police abuse. A prisoner is under direct control of the penitentiary personnel who can stop any complaints or use pressure against the applicant (see art. 13 of the Alternative report for details on the possibility for prisoners to file a complaint and on the practice of protecting prisoners who complain against pressure and harassment).
12.52.       Reasons for ineffectiveness of reviews and investigations into prisoners' complaints against torture, cruel and degrading treatment are numerous. In particular, medical services in penitentiary establishments are not staffed by independent civilian health professionals, but by personnel of the Federal Penitentiary Service who report to the director of their penitentiary establishment. Under the circumstances, we can hardly expect them to document prisoners' injuries promptly and in full at all times. In turn, lack of medical evidence limits the ability of prosecutors to investigate torture in the penitentiary. It is obvious also that collecting witness statements in prison may be challenging. There have been cases of both witnesses and applicants denying their initial statements after a while.
For example, in July 2002, prisoner P. in a Nizhniy Novgorod SIZO told a prosecutorial officer investigating bodily injuries of under aged prisoner O. that he had used violence against O. following instructions of SIZO staff. A few days later, P. sent a letter from SIZO to the prosecutor denying his earlier statement.
12.52.       At the same time, besides objective difficulties negatively affecting prosecutorial investigation of torture in the penitentiary, human rights groups have noticed a certain degree of personal bias in the prosecutors - they tend to assume that as long as prisoners are criminals, their complaints are false a priori, and in any case, it does not make sense to care too much about their wellbeing. This attitude, in particular, is reflected in a newspaper article published in Tver; the article featured prosecutors describing their oversight of penitentiary facilities. The article read:
"It is common now to speak from the high tribune about prisoners' rights. A clique of human rights defenders foam at their mouths to describe the atrocities committed behind the walls of penitentiary institutions - as if it is the biggest imperfection of the Russian reality. The hero of the day is someone who has no respect for the law, who has broken social norms, and [they] keep pushing the idea into our minds of how terrible his situation is…."
[15]
 Investigation of torture in the armed forces
12.53.       According to par. 8, art. 48 of the Law "On the Prosecution Authorities of the Russian Federation", "Officers of the military prosecution have the same status as army servicemen, serve in the Armed Forces of the Russian Federation, the Federal Border Control Service of the Russian Federation, other forces, military formations and bodies, in accordance with the Federal Law "On Military Duty and Military Service", and enjoy the rights and social security guarantees established by the Federal Law "On the Status of Army Servicemen and this Federal Law." According to par. 2, art.49 of the RF Law "On the Prosecution Authorities of the Russian Federation", "The payment of remuneration [to military prosecutors] is made by the RF Ministry of Defense, the Command of the RF Federal Border Control Service, other forces, military formations and bodies." So, military prosecutors are closely related to commanders of military units.
12.54.       The Committees of Soldiers' Mothers believe that this relationship undermines the military prosecutors' independence and negatively affects the investigation of torture and ill-treatment in the armed forces. The Soldiers' Mothers Committees argue that in most case, prosecutors and investigators of garrison military prosecution offices conduct superficial investigations into servicemen's complaints of torture and ill-treatment in the units. Their decisions based on such complaints – in particular complaints of torture at the hands of the officers – appear to depend on the command of the military unit and the garrison who are interested in covering up crimes committed in their units.
12.55.       The Soldiers' Mothers Committees, having analyzed torture incidents in the army, identify three most common ways of concealing torture and ill-treatment of servicemen:
injuries are reported as accidents;
investigation findings are falsified;
victims and witnesses are forced to give false testimony about the incident.
12.56.      A graphic illustration of the manner in which military prosecutors investigate and military courts pass judgments is the case of serviceman A. Liventsov who complained to the military prosecution authorities of Nizhniy Novgorod garrison against ill-treatment, amounting to torture, by deputy unit commander Major Merzlyzkov, and filed a suit with the military court of Nizhniy Novgorod garrison for compensation of moral harm.
In end-2001, A. Liventsov and filed a suit with the military court of Nizhniy Novgorod garrison for compensation of moral harm, and at the same time reported the offence to the military prosecutor of Nizhniy Novgorod garrison. He reported that Major Merzlyakov subjected him to forbidden and cruel methods of "training and discipline": "On many occasions, Major Merzlyakov threatened me with physical violence, promised that he would lock me up in a mental hospital, forced me to wear a gas mask and a chemical protection suit and to run around the parade ground for two hours, carrying a backpack with seven clay bricks in it… he would grab me by the collar, pull at it, so that I had difficulty breathing, and hit me on the wall 3 or 4 times… in the end of winter Merzlyakov beat me up. Thereafter, I faced continuous threats and offensive language." Seven times, the military prosecutors refused to prosecute, based on merely formalistic reviews in the unit; all decisions to refuse prosecution contained the same formula: "no evidence suggesting that A. Liventsov was subjected to ill-treatment have been found." When Liventsov's representative accessed the findings of these reviews, he found numerous irregularities:  all witness testimonies were collected from Liventsov's fellow-servicemen by Major Merzlyakov, the perpetrator; all their statements were identical to a letter, i.e. dictated to them. A total of 19 complaints against actions and inaction of the military investigator and prosecutor were filed with the [military] court.  In the course of the proceedings, part of the evidence somehow disappeared from the case file. After four years of prosecutorial reviews and judicial proceedings, in 2005, Major Merzlyakov retired from the military service, avoiding prosecution for offences that he committed in the army. It became known later that deputy military prosecutor in charge of all investigative actions in Major Merzlyakov's case and the commander of the unit where Merzlyakov served were good friends and neighbors; they lived on the same floor of an apartment block in Nizhniy Novgorod garrison. The garrison court denied Liventsov compensation of moral harm, although Liventsov was traumatized by Merzlyakov's 'discipline' to a degree that he needed psychiatric treatment and was decommissioned for mental health reasons.
12.57.      According to the Soldiers' Mothers Committees, the military prosecution authorities use a differential approach to the use of torture by conscripts and by officers. Incidents of torture by conscripts are investigated and find their way to court much more often, while cases of torture by officers are in most cases dropped at the preliminary investigation stage "for absence of corpus delicti." Commanders who do nothing to prevent torture in their units face liability only in high-profile cases with strong public resonance.
---
[1]
Order of the Russian Federation Office of the Prosecutor General, the Russian Federation Ministry of Interior, the Russian Federation Minister for Civil Defense, Emergencies and Disaster Relief, the Russian Federation Ministry of Justice, the Federal Security Service, the Russian Federation Ministry of Economic Development and Trade, and the RF Federal Service of Drug Control of 29 December 2005 N 39/1070/1021/253/780/353/399 On Uniform Reporting of Crimes".
Order of the Russian Federation Office of the Prosecutor General of 5 June 2002 N 39 "On Organization of Prosecutorial Oversight of the Legality of Criminal Prosecution at the Pre-Trial Stage of Proceedings";
Order of the Russian Federation Office of the Prosecutor General of 21 October 2003 N 45 "On Approval of Instruction Regulating the Admission, Registration and Consideration of Crime Reports by RF Prosecutorial Bodies", etc.
[2]
The Instruction "On the Procedure of Interaction between Health Care Establishments and Ministry of Interior Bodies in Case of Admission of Patients with Bodily Injuries Caused by Violence"
 (approved by Joint Order of the Russian Federation Ministry of Health and the Russian Federation Ministry of Interior on 9 January 1998 N 4/8)
[3]
A prominent Russian sociological research center.
[4]
The survey was conducted in November 2004.
[5]
The Federal Law of 15 July 1995 N 103-FZ "On Incarceration of Suspects and Accused";
Joint Order of the Russian Federation Ministry of Health and Social Development and the Russian Federation Ministry of Justice of 17 October 2005 N 640/190. "On Medical Assistance to Individuals in Penitentiary Establishments and in Custody"; the "Procedure of Medical Assistance to Individuals in Penitentiary Establishments and in Custody";  Internal Rules of Specialized Institutions for Custody of Individuals under Administrative Arrest (approved by Order of the Ministry of Interior on 6 June 2000, N 605).
[6]
Art. 21 of the Criminal Procedure Code
[7]
Art. 17 of the Criminal Procedure Code.
[8]
Art. 144 of the Criminal Procedure Code.
[9]
Art. 162 of the Criminal Procedure Code.
[10]
Art. 162 of the Criminal Procedure Code.
[11]
Art. 1 of the Law "On the Prosecution Authorities of the Russian Federation"
[12]
Art. 31 of the "On the Prosecution Authorities of the Russian Federation"; Art. 151 of the Criminal Procedure Code
[13]
Art. 35 of the Law "On the Prosecution Authorities of the Russian Federation"; Art. 37 of the Criminal Procedure Code
[14]
The interviews were conducted by the DEMOS Center and its partners in the years 2004 -2005 in 10 regions of the Russian Federation.
[15]
E. Vinogradova. Vskormlenny v nevole ne vsegda oryol// Gorozhanin – 2005, № 174