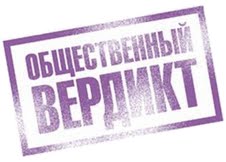 Home
News of found
Brief overview of human rights violations against groups of activists in St. Petersburg and Penza
Brief overview of human rights violations against groups of activists in St. Petersburg and Penza
March 06, 2018 07:43
In October and November 2017, officers of the Penza branch of the Russian Federal Security Service (FSB) arrested six young men, aged twenty to twenty-seven. Some of the men were antifascist and anarchist activists. Arman Sagynbayev, Dmitry Pchelintsev, Ilya Shakursky, Yegor Zorin, Vasily Kuksov, and Andrei Chernov were jailed in the Penza Remand Prison. In December 2017, Zorin was transferred to house arrest, while the other men stayed in the remand prison. In January 2018, Ilya Kapustin, Viktor Filinkov, and Igor Shishkin were apprehended in St. Petersburg. All three men were severely tortured during their first days in FSB custody. Kapustin was released and identified as a witness in the case. Filinkov and Shishkin were named as defendants in the so-called Penza case and were sent to Remand Prison No. 3 in St. Petersburg, where they are currently in custody. According to federal criminal investigators, the accused men were members of a terrorist group known as The Network (in Russian, Set'), which was planning to overthrow the Russian government. The investigators have claimed approximately twenty young men from three Russian cities and, presumably, the Republic of Belarus, were involved in The Network. The young men have been charged with violating Article 205.4 of the Russian Federal Criminal Code, i.e., "organization of and involvement in a terrorist group." The Network never engaged in any public actions. All that is known is that the accused enjoyed playing airsoft and role-playing games, practiced surviving in rugged conditions, and went on hikes.
Most of the attorneys defending the accused men have been forced to sign nondisclosure agreements concerning the criminal case, so human rights defenders do not know the details of the charges filed and the evidence the state has assembled against the accused, except for information the FSB deliberately leaked to a reporter at the online news and commentary website Republic, and the information prosecutors made public during the men's custody hearings. The available information suggests the accused did not carry out any terrorist attacks or commit any violent acts, but they do stand accused of planning a wide-ranging, unspecified series of actions-attacks on United Russia party offices, police stations, and municipal authorities-with the aim of destabilizing Russia before it hosts the 2018 FIFA World Cup in June and July. Some of the accused men have been activists in the antifascist, environmentalist, and anarchist movements, while the others were not publicly active, but were acquainted with the activists. There is no information suggesting the accused were involved in violent actions against other people or political institutions.
After the accused were apprehended by the FSB, they were beaten, tortured, and subjected to prolonged isolation from their family members and attorneys. Viktor Filinkov and Igor Shishkin's whereabouts were not known for two days, meaning they were abducted, practically speaking. Obviously, the investigative authorities wanted to make them confess during the first hours and days in their custody. In particular, Filinkov wrote about this in the notes he penned in the remand prison and addressed to his wife and the St. Petersburg Public Monitoring Commission for Public Oversight and Provision of Human Rights in Places of Forced Detention and Assistance to People in Places of Forced Detention (hereafter, "St. Petersburg Public Monitoring Commission"). Filinkov claims he was forced to memorize the "correct" answers to the criminal investigator's questions while being tortured in a vehicle by FSB officers.
St. Petersburg
In the case of Ilya Kapustin, Viktor Filinkov, and Igor Shishkin, the FSB's use of torture has been corroborated by medical examinations, personal testimony, and inspections by members of the St. Petersburg Public Monitoring Commission.
1. Viktor Filinkov was tortured after he was apprehended at Pulkovo Airport on 23 January 2018, and given a medical examination at Hospital No. 26 in St. Petersburg. Filinkov was placed in a minivan in handcuffs, and a stocking cap was pulled over his face. FSB officers, in particular, Criminal Investigator Konstantin Bondarev, inflicted a considerable number of blows to his chest, his back, and the back of his neck. They then proceeded to torture Filinkov with an electric shocker, delivering shocks to his leg, neck, groin, the back of his neck, the parietal region of his head, and his handcuffs. Members of the St. Petersburg Public Monitoring Commission noted bruises, abrasions, and traces from the electric shocker on Filinkov's body. While they were torturing Filinkov, the FSB officers threatened to subject him to even more painful torture, namely, electric shocks to his genitals, and take him to the woods, strip him naked, and leave him there. Filinkov's clothes were blood-stained, but during a search of his home, FSB officers ordered him to change his clothes. In Remand Prison No. 3, where Filinkov was jailed after the court remanded him in custody, Criminal Investigator Bondarev bullied Filinkov, threatening to move him to The Crosses Two Remand Prison and arrange for his cellmates to "take care" of him. FSB officers also made threats to take violent actions against his wife, who is in Ukraine. On 31 January 2018, Filinkov filed a criminal complaint against the FSB with the Russian Federal Investigative Committee, and an inquiry has been launched.
2. On 25 January 2018, FSB officers abducted Igor Shishkin while he was walking his dog, took him to an unknown location, and searched his flat. Shishkin's whereabouts were unknown for two days. On 27 January 2018, Shishkin, whose body and face showed signs he had been severely beaten, was brought to the Dzerzhinsky District Court in St. Petersburg, which remanded him in custody. In violation of Russian laws on the media, journalists were not admitted to Shishkin's custody hearing, and two journalists were illegally detained by police. Despite the fact Shishkin has refused to sign a complaint stating he was tortured, it is obvious he was tortured. During the period when Shishkin's whereabouts were unknown, i.e., between 25 January and 27 January 2018, persons unknown fractured the lower wall of his eye socket, as diagnosed by medical personnel in Remand Prison No. 3 in St. Petersburg. On 27 January 2018, members of the St. Petersburg Public Monitoring Commission visited Shishkin there, recording numerous injuries identifiable as signs of torture, i.e., bruises, wounds, and burns from an electric shocker. Shishkin looked depressed during the visit. He asked FSB officers for permission before answering the questions posed by the members of the commission, and he asked them not to do anything that would make the FSB officers unhappy. Shishkin received medical attention only after a lawyer from Public Verdict filed a complaint with the European Court of Human Rights.
3. Ilya Kapustin was detained on 25 January 2018 in St. Petersburg when he was going home. His apprehension was triggered by a telephone call made to Kapustin's colleague, who was under the FSB's suspicion. Five FSB officers threw Kapustin to the ground, dragged him to a minivan, and handcuffed him so forcibly Kapustin's hands suffered cuts. The FSB officers interrogated Kapustin for four hours, asking him questions about his membership of political organizations, whether he had been to Penza, and the political activities of his acquaintances while constantly shocking him in the groin and abdomen with an electric shocker. While they were torturing Kapustin, the FSB officers threatened to drive him to the woods, break his legs, and abandon him there. Kapustin was then taken to an FSB building on Shpalernaya Street in St. Petersburg for questioning, after which he was taken to his registered address for a search. During the search, FSB officers threatened to plant a grenade in Kapustin's home and charge him with a criminal offense. On 13 February 2018, Kapustin filed a torture complaint with the Russian Federal Investigative Committee.
Penza
We have considerably less information about the violence committed against the accused men in Penza and how they were apprehended. Their relatives and friends were unable to draw the attention of human rights organizations to the case after the men were apprehended due to the near-total absence of human rights organizations in Penza. FSB officers have demanded the accused and their loved ones stay out of contact with journalists and human rights defenders, and avoid giving information to the media as a condition of the jailed men's safety and freedom from torture. Nevertheless, the evidence points to the fact the FSB tortured the men immediately after they were detained and subsequently.
1. Dmitry Pchelintsev was detained in Penza on 27 October 2017. Pchelintsev was beaten when he was detained. On 28 October 2017, Pchelintsev was subjected to electric shock torture in a solitary confinement cell at the Penza Remand Prison to force him to confess. On 29 October 2017, he broke the tank of the toilet in his cell and used the shards to slash his wrists, elbows, and neck, thus forcing the prison guards to summon a doctor and give him medical attention. Afterwards, the FSB ceased torturing Pchelintsev for a time, but on 8 November 2017 he was assaulted by FSB officers dressed in the uniforms of inmates. Their civilian clothes were visible under the uniforms, and they wore balaclavas. The assault occurred with the knowledge of the remand prison's staff. Subsequently, FSB officers regularly visited Pchelintsev in the remand prison, threatening him and his wife, who lives in Penza, with violence. On 30 January 2018, Oleg Zaitsev, Pchelintsev's new defence counsel, was not admitted to the remand prison to meet with his client for no apparent reason. The prison warden indicated Zaitsev had not been admitted due to pressure from the FSB. On 31 January 2018, a remand prison staffer asked Pchelintsev to refuse Zaitsev's services in writing, but Pchelintsev refused to do this. On 31 January 2018, Zaitsev was admitted to the remand prison, and Pchelintsev informed him he had been beaten and tortured from 27 October 2017 to 4 December 2017. Pchelintsev officially refused to confess his guilt and talked about how he had been tortured in an interview with Zaitsev on 6 February 2018. But on 13 February 2018, after the media's attention was drawn to Pchelintsev's ordeal, and a press conference in Moscow featuring Zaitsev was announced, the FSB resumed torturing Pchelintsev, and he renounced his previous statements.
2. Ilya Shakursky was detained in Penza on 19 October 2017 and taken to the FSB for interrogation. During the interrogation, the FSB officers struck Shakursky in the back and the back of the neck, and threatened repeatedly to rape him and send him to prison for life for organizing a terrorist group. The interrogations were subsequently resumed in the remand prison. At one of these sessions, Shakursky was subjected to electric shocks. During this interrogation, the FSB officers threatened to continue the violence if Shakursky sought a new defence attorney or was visited by human rights defenders. Shakursky talked about the torture during an interview conducted by his new defence attorney, Anatoly Vakhterov, on 12 February 2018. FSB officers resumed beating Shakursky on 16 February 2018 in the Penza Remand Prison. The defendant confirmed his earlier testimony, in which he had admitted his guilt, and renounced claims he had been tortured. Shakursky verbally informed Vakhterov of his change of mind on 19 February 2018, and confirmed it during a meeting with lawyer Irina Biryukova from Public Verdict on 20 February 2018. Shakursky told Biryukova he had been threatened with rape in the remand prison, which was the main obstacle to his making public statements about torture.
3. Vasily Kuksov was also detained in Penza on 19 October 2017. We know he has been subjected to violence from Shakursky's interview with his own lawyer and the testimony of Kuksov's wife, Yelena. According to Shakursky, he saw Kuksov, his face bloodied, during interrogations by FSB officers. Yelena, Kuksov's wife, saw him when the detainee was brought to their home for a search. She said his clothing was torn and blood-stained, and his forehead and nose were badly injured. FSB officers allegedly found a pistol in Kuksov's car during the search. When the pistol was discovered, Kuksov screamed that the weapon was planted there.
4. Yegor Zorin was detained in Penza on 17 or 18 October 2017. His friends and relatives did not know his whereabouts for over a day. Zorin was remanded in custody in the Penza Remand Prison, but in December 2017 he was transferred to house arrest.
5. Arman Sagynbayev and Andrei Chernov were detained in early November 2017. Sagynbayev was arrested in St. Petersburg and then transferred to Penza. According to their defence attorneys, Sagynbayev and Chernov have confessed their guilt and testified against other members of the alleged terrorist group. There is every reason to believe this testimony was also obtained through torture. Sagynbayev, who is jailed in the Penza Remand Prison, has refused in writing all "outside" contacts, including meetings with human rights defenders and Public Monitoring Commission members. According to Pchelintsev, when he was being transported to a meeting with criminal investigators, he found himself in the same paddy wagon as Sagynbayev. In conversation, Sagynbayev told Pchelintsev he had been tortured.