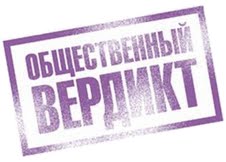 The Public Verdict Foundation Appeals to Individuals and Organizations for Support
The Public Verdict Foundation was established in February 2004 as a non-for-profit, non-partisan organization offering legal assistance to victims of human rights abuse at the hands of law enforcement officers in Russia.
Our main goal is to defend the rights of those who suffered from criminal actions and violence from the police and law enforcement officers in Russia. Our organization provides the victims of malfeasance and police violence full legal assistance and a psychological help. At the request of the victim we provide a full informational support for each case. Our lawyers protect the interests of victims in lawsuits.
We will regularly report about how were used your money donations. You can find all information on this web-page www.publicverdict.org, or we can provide you the information by e-mail.
How can you make a donation?
Everyone can take part in helping the victims. You can mark exactly for what purpose you want us to use your donation in the details of payment:
1. Charitable donation to the fund authorized activities
2. Charitable donation to the work of lawyers or psychologists
You can make a money transfer using the following banking details*. Please, notice that your donation can be made only in U.S. dollars or Russian rubles.
Correspondent Bank: THE BANK OF NEW YORK
SWIFT: IRVT US 3N
980-0057-610
SBERBANK
MESHCHANSKOE BRANCH 7811; MOSCOW, RUSSIA
SWIFT: SABRRUMM
ACCOUNT NUMBER: 4070384033809000017
ACCOUNT NAME: Public Verdict Foundation
More >