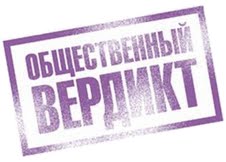 Natalia Taubina on the New Minister of Internal Affairs Vladimir Kolokoltsev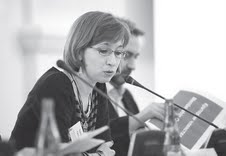 "At present, we can only judge the new Minister on what he has said to the press. It's true that he says that the reforms will continue, noting that the legislative basis for the reforms has now been created, so it is time to adjust the structure. By the looks of it, he has some organisational decisions in mind, which will allow the situation within the Ministry of Internal Affairs to improve".
More >
Statement of the Rusian human right NGOs
The Russian Human Rights NGOs submitted their Shadow report on the Observance of the Convention against Torture and Other Cruel, Inhuman or Degrading Treatment or Punishment by the Russian Federation for the period from 2001 to 2006 at 37th session of the Committee continues to monitor the situation. Below is the report of the Russian NGOs on how the Russian Federation observed some of the Committees' recommendations
More >
A Review of human rights violations by law enforcement officials in Russia.
The Public Verdict Foundation, an organization committed to creating an atmosphere of public intolerance to abusive practices by law enforcement agents in Russia and to establishing public control over law enforcement, has reviewed and analyzed data provided by human rights organizations regarding human rights abuse by law enforcement officials. (This review was prepared by the Public Verdict Foundation. It is based on human rights abuse cases referred to us by our partner NGOs - Nizhni Novgorod Committee against Torture, Kazan Human Rights Center, Individual and Law in Yoshkar-Ola, and Krasnokamsk Human Rights Center.)
More >