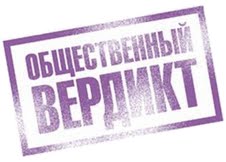 Home
Library
The Problem of Torture and Cruel and Degrading Treatment in Chechnya and the Northern Caucasus
The Problem of Torture and Cruel and Degrading Treatment in Chechnya and the Northern Caucasus
November 29, 2006 08:32
The legal framework for the "counterterrorist operation" in the Chechen Republic
NC.2.       The reference to SCO documents is surprising, as this organization is guided by values which are strikingly different from those of the UN and European systems; for SCO the interests of the states prevail over human rights - which are declared to be part of the state's internal affairs. What we see here is an obvious conflict between the two legal concepts regulating the use of force by the state and human rights restrictions.  However, upon a closer look at the situation, we see that the Russian Government is right in referring to SCO agreements, as its actions in the armed conflict zone were consistently incompatible with the international human rights conventions.
NC.3.       Starting from the early days of the Second Chechen War, the Russian Government has denied an armed conflict in the North Caucasus, thus preventing the application of the international humanitarian law. As a result, Additional Protocol II of 1977 to the Geneva Conventions was intentionally not applied to protect the local population.
NC.4.       The Federal Law against Terrorism contravenes the Convention by containing no ban on the use of torture. Moreover, art. 21 of the said Law relieves government agents of responsibility for causing harm to citizens. The Law fails to provide any legal remedies to the public nor any guarantees of fair criminal procedure. Thus, art. 24 provides for closed judicial hearings, without public access.
NC.5.       Russia's report mentions that the Council of Europe reviewed the Law against Terrorism for potential conflicts with the international human rights conventions, but failed to find any. However, it is not true: in fact, the Council of Europe recommended substantial changes in the said law, but the recommendations were not honored.
NC.8.       On 6 March 2006, the Russian President signed into force a new federal law – Law No 35-FZ "On Opposing Terrorism"; earlier, on 15 February, he had signed Decree No 116 "On Measures to Oppose Terrorism." Combined, these acts grant authorities even more power to use force, restrict human rights and civil liberties, and avoid accountability.
Torture, cruel and degrading treatment as methods of "counterterrorist operations" (ranging from "sweep" to "targeted" operations)
NC.10.   From the first days of the conflict, torture and beatings were virtually always an integral part of investigation. It was seen as a necessity, because from the onset of the "counterterrorist operation," the law enforcement lacked intelligence on terrorist suspects, and detainees' confessions were usually the only evidence there was against them. It all took place against the backdrop of an active anti-Chechen campaign and a total lack of supervision over the federal forces' conduct. The armed conflict in the Chechen Republic revealed that the federal uniformed forces saw "torture" (including physical torture, cruel and degrading conditions of detention, humiliating treatment, etc.) as a necessary, normal and even desirable practice, rather than something forbidden.
NC.11.   With time, as federal forces were taking the Chechen territory under their control and established a network of informants, their tactics changed - they switched from deployment near local communities and blanket "sweeps" to "targeted security operations," where armed, camouflaged and masked people arrived in armored vehicles with painted-over license plates in a local community, broke into specific homes - usually at night - detained and took away some of the occupants. Being more selective did not make them less cruel -   the people they detained, or, more precisely, kidnapped, usually disappeared.
Abusive security operations targeting peaceful civilians in 2004-2005
NC.15.   In the south of the Republic, - a mountainous forest area - where the federal forces have failed to establish control over the territory, the fighting sometimes is similar to that in the early days of the war.
NC.16.   In 2005, the security operation by federal forces on 14-16 January in the mountainous village of Zumsoy, Itum-Kalinsky District and surrounding areas, was the cruelest.
Abductions, disappearances and summary executions during the "anti-terrorist operation"
NC.17.   While currently sweep operations" are rare, abductions, "disappearances" and summary executions continue. Now they take place as part or as a result of "targeted security operations" which are not subject to any legal regulation or intentionally unregulated. Attempts to reform investigation and prosecution did not result in practical improvements in terms of preventing or investigating crimes, in particular "disappearances."
NC.19.   Official data on the number of people who were kidnapped or "disappeared" are contradictory and incomplete. 
NC.21.   The current official statistics look even less convincing.
NC.23.   Official statistics for 2005 and comparisons with 2004 share the same inconsistency.
NC.25.   In view of these contradictory statements we are surprised that par. 98 of Russia's report describes a "computer database created in June – September 2002 and regularly updated, with data on criminal proceedings into abductions and killings over the entire period of the anti-terrorist operation"; this database is presented as a major breakthrough in the investigation of these serious crimes.
NC.26.   Data available to human rights defenders on abductions and "disappearances" in Chechnya are far less optimistic - please see below a summary table for 2002 to 2005, provided by Memorial Human Rights Center.:
Table 5. Summary Table on Abductions in the Chechen Republic
Year

Abducted

of them, freed or ransomed

of them,

found

dead

of them, disappeared

of them, under investigation

2002

537

90

81

366

 

2003

497

157

52

288

 

2004

448

206

24

210

8

2005

316

151

23

127

15

Total:

1799

611

180

985

23
NC.27.   More or less detailed data are available to Memorial to support the above statistics, including the victim's name, surname and patronym, residence address, circumstances of abduction, etc. In total, over the "second Chechen war," Memorial has data on about 1600 "disappearances" of people who were detained or abducted (including cases where the body was later found). Memorial monitors the situation on about 25-30% of the Chechen territory, and its data even for these areas may be incomplete. To obtain a realistic estimate, you should multiply the figures above by a factor from two to four, according to different experts.
NC.28.   By extrapolating Memorial's findings and analyzing the official data, we can assume that over the entire period of "counterterrorist operation," disappearances of people as a result of abductions, unlawful arrests and detentions were between three thousand and five thousand people. Unfortunately, we do not have more accurate numbers available to us.
Impunity of Federal and Local Uniformed Personnel
NC.30.   As to investigation and prosecution of crimes against civilians in the conflict zone, selective impunity prevails.
NC.31.   Sentences are always tough for rebel fighters, regardless of the level of their crime. Things are different concerning crimes by federal or pro-federal uniformed personnel. Official statistics are falsified. Investigations of most crimes suspected to involve uniformed forces are suspended "due to inability to identify those responsible." Only a small proportion of cases find their way to court. Most defendants get merely symbolic sentences for major crimes.
NC.32.   Official sentencing statistics, again, are contradictory and apparently falsified.
NC.33.   In February 2003, Deputy Prosecutor General S.N.Fridinsky responded to an enquiry by MP S.A.Kovalyov by stating that "over the period of the counterterrorist operation, prosecutorial bodies in the Chechen Republic investigated 417 criminal offenses against the local population, suspected to have been committed by members of federal forces." As of the time of enquiry, 341 of the cases (82%) were suspended "because it had been impossible to identify the culprits."
NC.34.   In August 2004, Prosecutor Fridinsky responded to a similar enquiry by the Federal Ombudsman that "over the period of the counterterrorist operation, prosecutorial bodies in the Chechen Republic opened 132 criminal investigations into offenses committed by members of federal forces against the local population," and only ten investigations had been suspended at the time.
NC.36.   Russia's Report (p. 94) provides specific statistics on the number of abduction cases, which were investigated and sent to courts ("In 2003, prosecutorial investigators sent to courts for consideration on the merits 15 criminal case files on 25 episodes of abduction; 26 defendants were brought to justice over 4 months of 2004, four criminal case files were forwarded to courts, and six persons brought to justice. In total, over the period of the counter-terrorist operation, 51 criminal files were sent to courts, covering 78 episodes; a total of 84 persons were brought to justice").
NC.37.   However, over the entire period of the second Chechen war only two members of the federal forces were convicted for kidnapping: Colonel Yuri Budanov and serviceman Sergey Lapin of Hanty-Mansiisky Special Task Police Force (OMON). Moreover, art. 126 of the Criminal Code ("kidnapping") was only mentioned in the sentence of Yuri Budanov who kidnapped and then brutally killed a Chechen girl, Elsa Kungayeva. The other convict – policeman Sergey Lapin – did not have kidnapping included as part of his indictment, although he was actually convicted for kidnapping Zelimkhan Murdalov who was subjected to extreme torture in the Hanty-Mansiisky OMON deployment camp, and then "disappeared." No other kidnapping case involved uniformed personnel as perpetrators, so the statistics quoted in the report are limited to prosecutions of civilians - local residents, participants of rebel armed units opposing the federal troops, and criminals.
NC.38.   Russia's report (p. 95) also mentions the number of criminal proceedings launched by prosecutors into kidnappings and "disappearances": "Over 2004, a total of 66 prosecutions were instigated into kidnappings of 95 people; of them 36 prosecutions into kidnappings 51 persons committed this year [2004]. Over a similar period [i.e. one year, in the context of the report] of last [2003] year a total of 70 criminal proceedings were launched into the kidnappings of 116 persons. Of all people kidnapped in 2003, 70 were released. Over the four months of 2004, out of all people kidnapped, 27 were released."
NC.39.   However, even by the incomplete data available to Memorial, a total of 497 people were kidnapped in 2003, 330 of them disappeared or were found dead; in 2004, a total of 448 people were kidnapped, 234 of them disappeared or were killed; moreover, in virtually all documented cases of kidnappings, disappearances and summary executions, Memorial approached prosecutorial offices with enquiries. However, criminal proceedings were only opened in less than one fourth of all abduction cases (and in less than 2/3 of "disappearances" or summary executions).
NC.40.   Russia's report (p. 96) expresses a regret that "outside the focus of international organizations remain those crimes that are committed against members of law enforcement bodies, heads and staff members of administrations, local self-government, religious leaders, peaceful population, - by members of illegal armed formations (IAF). Over the period of counterterrorist operation, a total of 2,722 criminal proceedings were opened into these facts." Undoubtedly, this number here and further on stands for the totality of criminal cases registered in the "data-base of criminal cases on abductions and killings for the entire period of the counter-terorrist operation", which is mention in Russia's report.
NC.41.   In the context of continued armed conflict in the Chechen Republic, frequent victims of armed separatists' attacks are local residents, primarily both uniformed personnel (accoriding to the monitoring findings of the "Memorial", the number of such individuals killed in 2003 is 72; in 2004 – 105; and in 2005 - 44 persons), and administrative officials (according to the "Memorial", in 2003 – one such individual was killed; in 2004 – seven; in 2005 – eight persons).
NC.43.   Prosecutorial statistics are obviously incomplete. Recently, prosecutors have increasingly responded to Memorial's enquiries about kidnapped people by stating that "the facts have not been confirmed." It usually happens when relatives succeed in buying out the kidnapped person from uniformed personnel: neither the victim, nor the relatives complain in such cases, or withdraw the complaint if it has been filed. Notably, recently police and prosecutors have often discouraged relatives from filing complaints; they usually say that complaining may worsen the fate of the victim and lower chances of his release through informal arrangements.
NC.44.   Even in the 188 out of the 2,722 cases, where, according to Russia's report, charges were brought against specific Chechens, with subsequent convictions and sentencing, very often we have reasons to doubt the findings of preliminary and judicial investigations. For example, prosecutors reported successful investigation of the killing, in the night of 29 to 30 November 2002, of Malika Umazheva, former head of administration in Alkhan Kala; members of an IAF were convicted and sentenced for the crime. However, according to Umazheva's relatives, federal servicemen arriving in an APC took her out of the house into the courtyard and killed her there. At the same time, four more APCs were cruising the village. Notably, rebel fighters do not have armored vehicles.
NC.45.   Russia has a dual system of criminal investigation: military prosecutors investigate crimes committed by servicemen under the command of the Ministry of Defense, the Ministry of Interior Internal Forces, and the FSB. Crimes committed by civilians or the Ministry of Interior staff (other than Internal Forces)  are investigated by local prosecutorial offices, which are not allowed to investigate crimes by the military. Whenever a local prosecutorial office forwards a criminal case file to a military prosecutor's office, the latter can refuse to accept it and to follow through with the proceedings, without giving any reasons for such refusal. So most cases where investigations were closed or suspended "due to impossibility to identify the suspects" remain the responsibility of local (civilian) prosecutors who are not allowed, by definition, to investigate such cases properly.
NC.46.   The meetings, orders, directives and instructions listed in paras 100-104 of Russia's Report, including Joint directive by the Chechen Prosecutor's Office and the UGF Military Prosecutor's Office No 15 of 30 November 2002 "On setting up joint investigative teams" so far have failed to make any difference.
NC.49.   Proceedings are still underway in a high-profile case of massive killings by federal servicemen of peaceful civilians in Staropromyslovsky District of Grozny, in Alkhan-Yurt, and in Novye Aldy. There have been no effective criminal investigations in any of the found massive burial sites.
NC.50.   The law enforcement officers seem to harbor no misconceptions as to who abducts people. Thus, the "Analysis of the Current Status of Operational Environment in Relation to People Abductions on the Territory of Oktyabrsky District of the City of Grozny from 1995 to September 2006" (see Annex for quotes) says that 9 people were abducted by the criminal groups, 58 – by the officers of Oktyabrsky temporary department of internal affairs, and 15 – by other military formations.
Ineffectiveness of the judicial system in combating impunity
NC.51.   Attempts to overcome the "selective impunity" by judicial remedies have been frustrated in most cases. We will quote an example of criminal investigation into the abduction of two Chechen residents.
Falsification of criminal prosecutions and use of torture to force confessions
NC.53.   Courts, which formally resumed their functions in the Chechen Republic in early 2001, were not adequately staffed until 2004.  But even today, the investigative and judicial systems are unable to ensure access to justice, because courts are not independent, and are often involved in falsifying criminal prosecutions. In turn, prosecutorial bodies with their dual functions of investigating crimes and supervising over investigations are not willing to investigate and expose false prosecutions due to the conflict of interests.
NC.54.   In 2004-2005, many victims of kidnapping did not disappear without trace, but were later found in lawful or quasi-lawful detention centers and subjected to falsified prosecution. Here is a common pattern that we have identified. A person suspected of involvement in IAF is unlawfully detained by uniformed personnel who fail to identify themselves, to notify the detainee of the reasons for arrest or where they are going. The detainee's relatives do not know whether the person has been taken by servicemen or bandits, and where they are taken. The detainee usually "disappears" for a while, up to a few days. During this time, those responsible for his detention try to force a confession, usually by subjecting him to cruel beatings and torture.
NC.55.   A defense lawyer appointed by the investigator fails to complain about torture being used against the suspect, to demand medical assistance or forensic assessment of the detainee's health. During this time, the detainee's relatives do not yet know his whereabouts and cannot hire another defense lawyer for him. The detainee is subjected to torture to force a confession of any crime he is suspected of, plus any other undetected crimes, and to get him to disclose anyone he knows to be involved in illegal activity - or to give false testimony against any other suspect. There is evidence that in addition to beatings and torture, psychological pressure is used against the detainee or his relatives, such as threats of sexual violence against the detainee, his wife, other family members, - and such threats are often a strong factor forcing the detainee's "confession." In the atmosphere of physical violence and psychological pressure, the suspect is told that it is better for him to "cooperate" with the investigator and sign everything they are told to sign, so that later the investigator will try to "help" him and make things better for him when the case goes to court.
NC.56.   Confessions are usually signed in the presence of the investigator, and then confirmed in the presence of lawyers. Then torture is no longer used, but the suspect is warned in advance that should he deny his testimony later, he will be subjected to even stronger pressure. These threats are usually fulfilled immediately should a suspect deny his testimony at the preliminary investigation stage. Suspects are instructed in details of their made-up crimes, with a special focus on what exactly they should do during investigative actions. Usually, a lawyer hired by the family is given access to the suspect after the latter has signed his "confession." Even thought the lawyer may know about the illegal methods used against the defendant, he does not usually challenge them, fearing for his/her own safety. The defendant's confession of a crime he is charged with becomes the sole evidence of his guilt.
NC.57.   Even in cases where the use of violence against the defendant was raised in court, the judge was usually unable to detect the falsification, give an adequate legal assessment of the procedural violations, and pass a fair verdict. It is extremely difficult to document torture in pre-trial detention. This system leaves little chance for fair punishment of the guilty and acquittal of the innocent. Complaints to federal supervisory authorities are usually sent back to local supervisory authorities that cover up the abuse committed by law enforcement and security agencies.
NC.58.   Thus, Mehti Mukhayev, born in 1958, resident of the mountainous village of Zumsoy, Itum-Kalinsky District of Chechnya, whose family applied to the European Court of Human Rights, was unlawfully detained and tortured for the purpose of falsified prosecution against him.