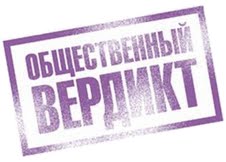 Drop unfounded criminal charges against russian human rights activist Valentina Cherevatenko
We, representatives of Russian and international civil society organisations, are deeply outraged by a new and alarming development in the campaign of pressure against Russian civil society: a potential opening of the first criminal case in the framework of the law on "NGOs as foreign agents."
More >
Human Rights Organizations Set Up Joint Co-ordinating Centre
Human rights organizations have created a Joint Headquarters to provide legal assistance to citizens taking part in the protests against the falsification of the State Duma elections.
More >
A Note Concerning Pressure against Human Rights Defenders and Journalists in Cases Monitored by the Public Verdict Foundation
Our analysis of the cases detailed below reveals that litigation is currently the most effective remedy against arbitrariness faced by human rights defenders at the hands of authorities. Government officials employ all methods and means, including unlawful criminal or administrative proceedings, to discredit human rights defenders in the public opinion, and to limit or deny them the possibility of engaging in their professional work.
More >